The health-resort Bad Pyrmont was founded in Lower Saxony long-long ago. It is so famous that even tsar Peter the Great came here with his court nobility to lounge in the bath with charmlike mineral water.

Park by the castle...

... and very fairy-tale castle.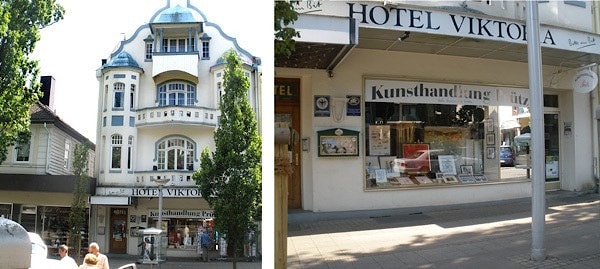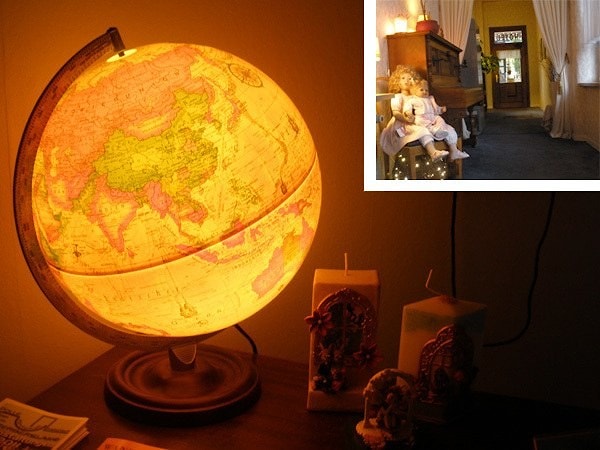 Our choice: a charming old hotel Viktoria with vintage interior - an interesting collection of ancient engravings, porcelain dolls, shining crystals, bickering fountains b different retro things. In the evening they light up candles on all the floors. It was very cosy and home-like there and the hostess was appeared to be very nice.

Near Bad-Pyrmont. Park gradually becoming a forest.

This is how oriental delicatessen get into the saxon reality (or just a Chinese snack-bar)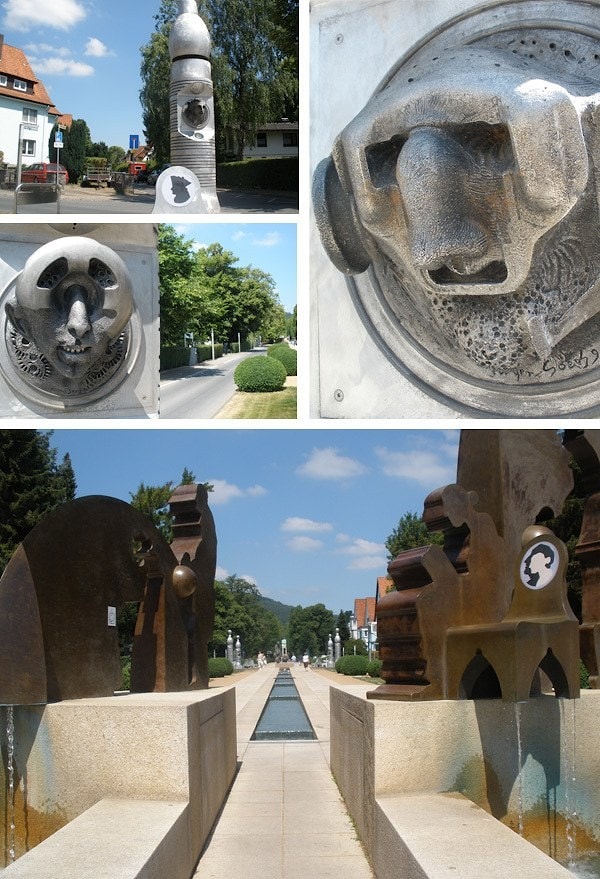 A weird water-sculptural composition, which shows how a human life flows: through birth, growing old, education, communication, orgasms to the end. As the water is flowing it is generating energy and that's how quiet and exquisite Medieval music is played from the loudspeakers above the sculptures, which resemble "Sloths" by Goya.

Here you can also find one of the greatest shops with magical crystals. Each and every crystal is absolutely unique in its pattern, shining of the colour, combination of rocks...
Alan - the owner of this treasure - is the true gourmet of mineralogy and an unbelievably well-educated person. If you are so lucky as to meet him some day - send my best wishes to him :-)

Bad-Pyrmont is not too lively during the day-time. And by 8-9 p.m. almost all the streets are totally deserted: all the citizens being true Germans get up very early and go to bed very early as well.
That's why traditional nightly walks are associated with mystical silence, which enveils the traveller - the only person being awake in town. Even the birds - that were singing during the day-time - are now silent. There is not a single passer-by, not a single car, not a single sound, not a breath of wind. All the windows are mostly black.
Even though the atmosphere resembles vacuum, you can still feel the presence of some higher forces: some transparent shadows that have been twinkling in the dark. But to be absolutely frank, I was not very eager to go and find out who was looking out from behind the century-old trees.
- The End -

P.S.Bad-Pyrmont is a town of dog fans and they love all dogs: from the tiniest ones to the biggest ones. In the photo: the only cat which I say only on my tenth day in Bad-Pyrmont. It was recklessly mewing, which meant: time to go home!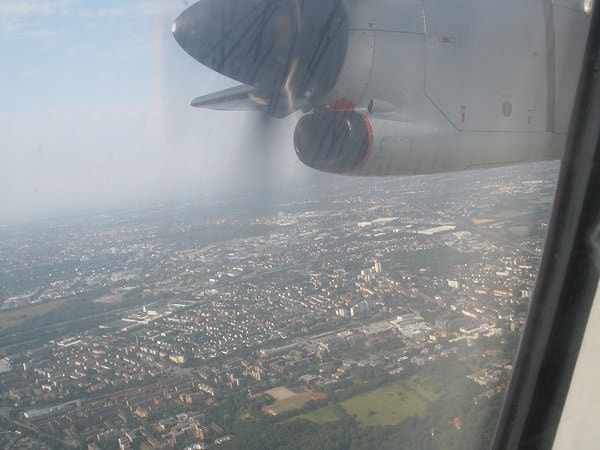 Bonus: picture of Bad-Pyrmont at day-time