Cats are afraid of water. Everyone knows it. And cats as well.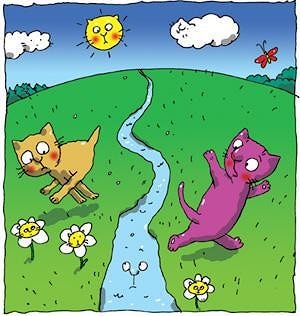 The thing is that when a cat is wet everyone can see that it is not round and fluffy but very-very thin. Until the fur becomes dry. And Cats feel VERY shy about that.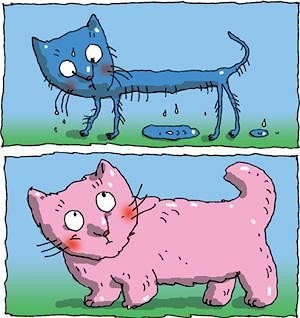 Cats were looking for a place where there would be less of that impudently wet water ror a long time. And once they got to know that there is no water on Mars. Can you imagine how happy they were – they could run and jump across the bottom of the ocean and stay dry! So they decided to get to know how the Martian cats are doing.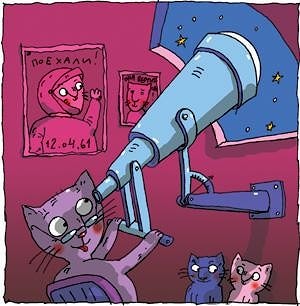 The cats decided to build a rocket. Not a huge rocket, but just a small one. In fact it was so small that the kitten Koska only could get into it. Well, so Koska should fly!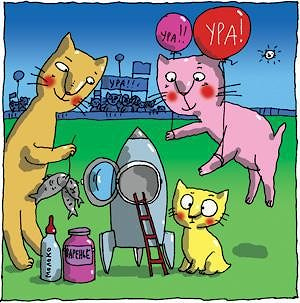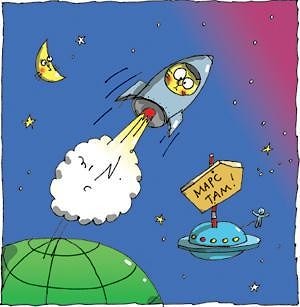 Koska flew all the way to Mars and saw: the cats there were very said and grey. So Koska asked why they were so cheerless. What could be better? There was no water on Mars and no one made them take a bath!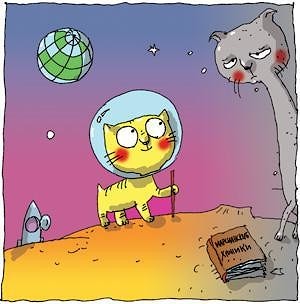 The Cheerless Martian Cats looked at Koska and said: "We didn't value the water either. We never turned the cock when brushing our teeth. So, the water was dripping and ran out till the very end. And everything that is left – dry oceans. And now we want to drink fresh water badly or (against cat habits) take a bath. We cannot even lick ourselves clean because our tongues are dry and they rolled up into a tubes".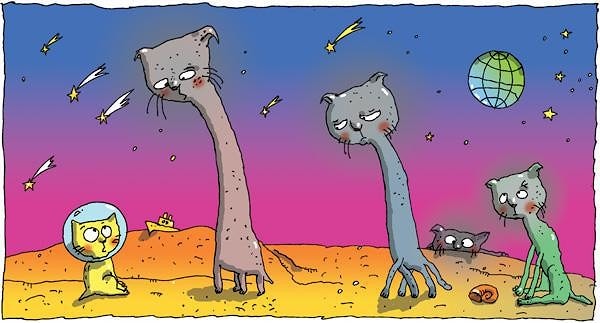 "And now all of us Martian Cats have to bathe in dust. As there is no water. Of course, it helps to remove mud, but we all became grey because of dust". This is what the Cheerless Martian Cats told Koska.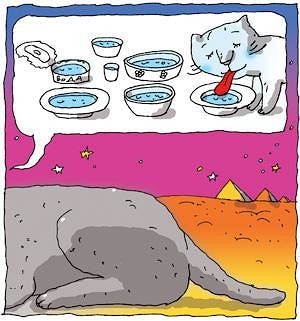 And when they got to know that there is still some place where there is much water they told Koska that water should be spared. And gave him Magic Reminders.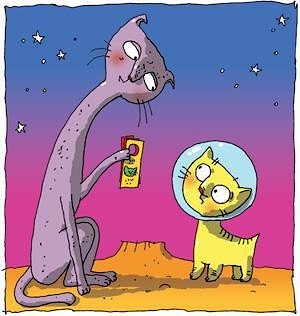 Koska looked at that and ran to the rocket which flew home.
Then Koska told Earth Cats that water should be spared and the Cats decided that they don't want the Earth to turn into a Martian desert.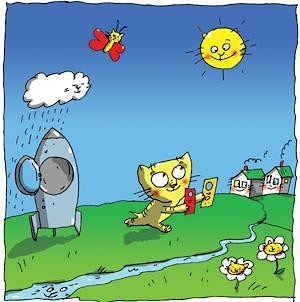 And then Koska ran to his yard as fast as his legs can carry him. Because there were several adult Cats in the neighborhood not knowing that water should be spared, and Koska wanted them to know that.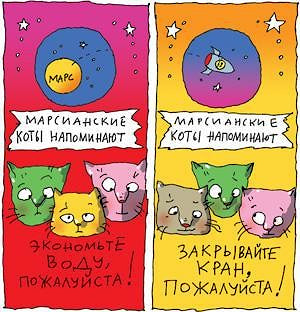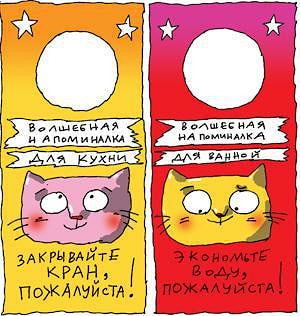 He even brought then Magic Reminders given by the Martian Cats, so that everyone should remember that Water should be carefully spared.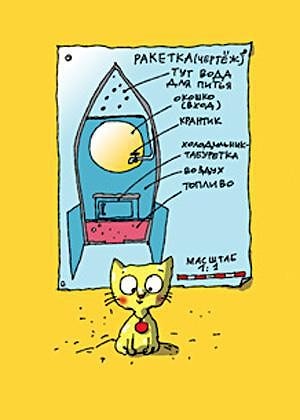 - The End
(but for this fairy-tale only, the story is to be continued here) -