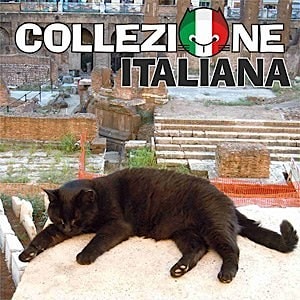 The exhibition "Collezione Italiana" is running in Minsk.
Cinema "Victory" ("Pobeda") is hosting the exhibition from 15 to 21 of October, 2012.
Sergey Stelmashonok tells the story of his creative trip:
"It is surprising how people in Italy treat cats. It turns out that in Liguria the cat is a symbol of prosperity, happiness and good luck. That is why everyone love cats, feed them and take cared of them. But cats don't cock their tails, they accept such care with dignity and gratitude.
For me it all started at the Largo di Torre Argentina in Rome: a "commune" of cats freely dwell among the ancient columns. It was there, where I understood that for Italians cats were much more than just pets. And after that wherever I went, I saw how cats seize the reins of power with their soft paws.
Cats welcome and see off the visitors at the Baths of Caracalla; watch people from the thicket of the National Park Maremma, walk proudly in front of people from time to time; patiently endure the hustle and bustle of Castiglione (the fortress city); sunbathe on the most comfortable benches of the village Vernazza; lie on the couches in the hall of Hotel Monterosso. And when you are somewhere high in the mountains inside of the temple of the 12th century, where Time itself seems to have stopped its eternal flow and where there is not a single person... who welcomes you at the entrance? A cat, of course.
But the brightest memories are those of trekking at Cinque Terre, where the narrow mountain path climbs the cliff, the nearest village is half an hour walk away... A cat family is lying on a picnic table, ignoring tourists that are passing by. Those cats are the true masters of these territories. Cats are used to people worshipping and admiring them.
When you see such things, you realize that the real world is more beautiful than any fantasy, and you take not a pencil but a camera ...
As soon as I returned to Minsk and started sorting out the photos, the magic appeared in its pure form. In the mirror reflection of each photo trees, boulders, old streets "form" cat faces. I would like to think that this is the way we can see the spirit of these places where cats are mediators between the real and the unseen world.
For the audience to notice these spirits, I gave them a tiny hint: on each photo there are schematic black "whiskers".
I hope the works will give much pleasure to those who love cats, Italy, adventures and travelling."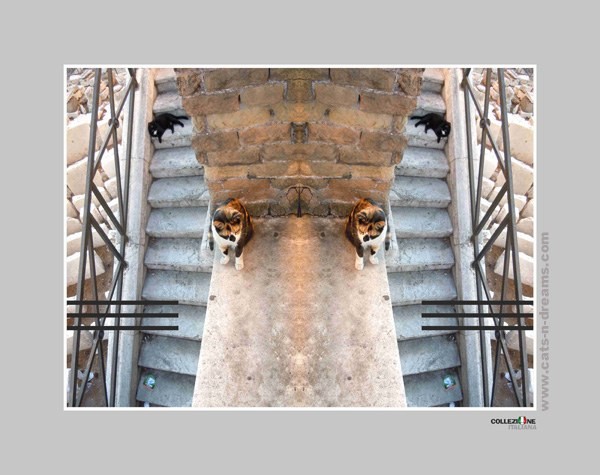 Rome. Largo di Torre Argentina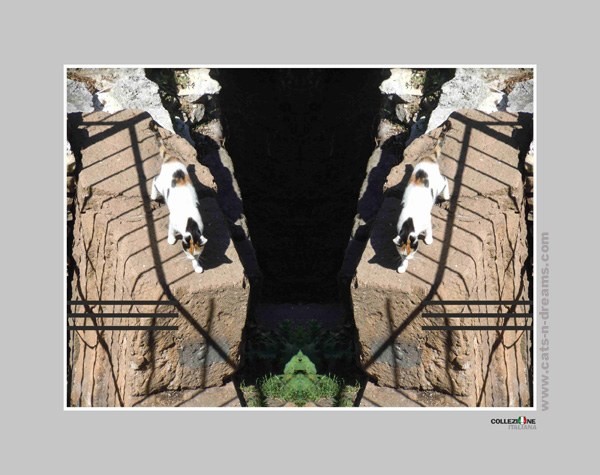 Rome. Largo di Torre Argentina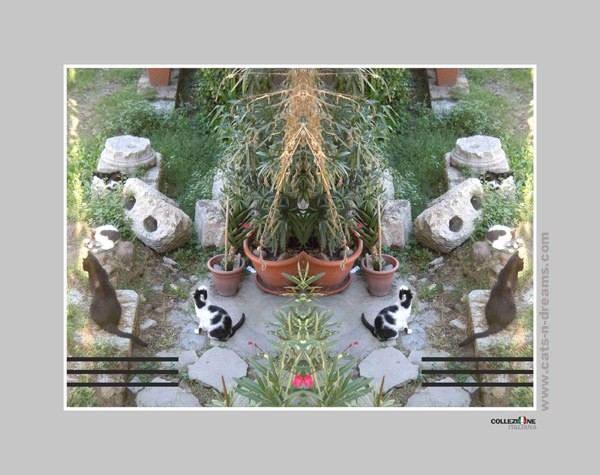 Rome. Largo di Torre Argentina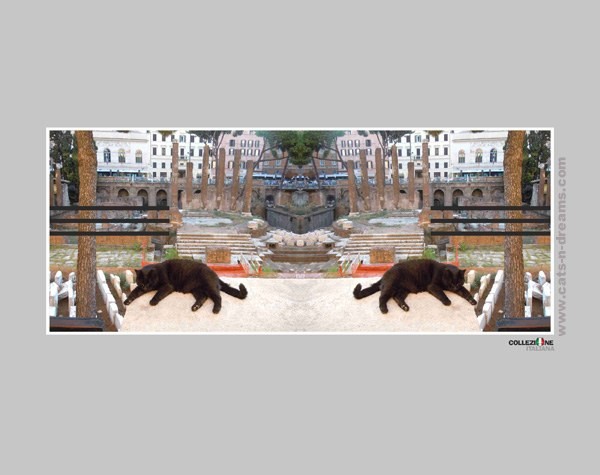 Rome. Largo di Torre Argentina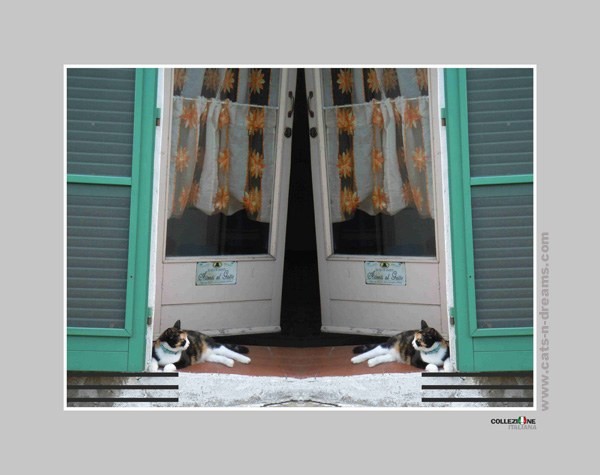 Castiglione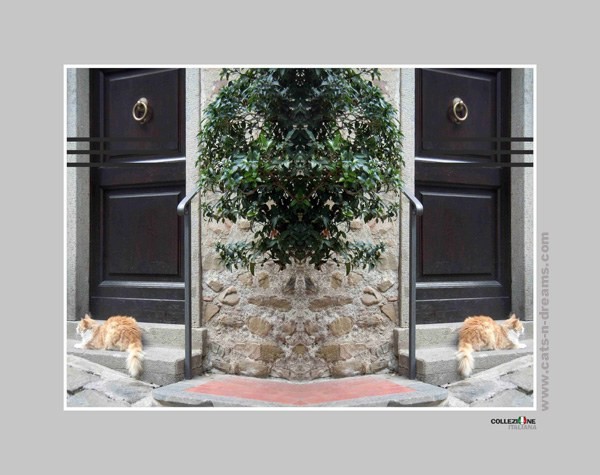 Castiglione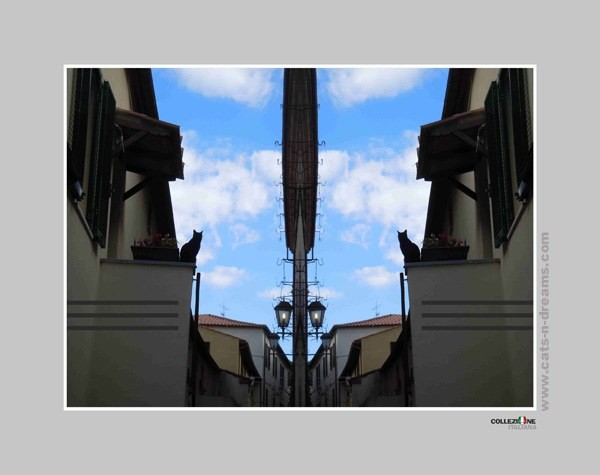 Castiglione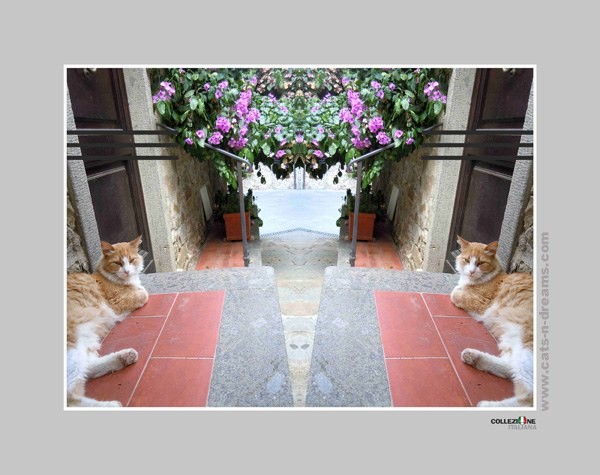 Castiglione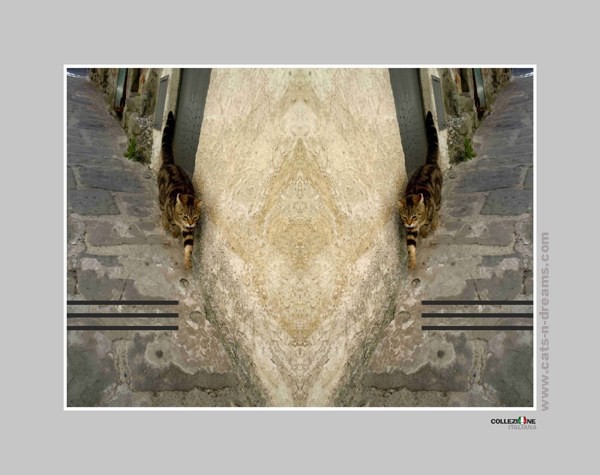 Corniglia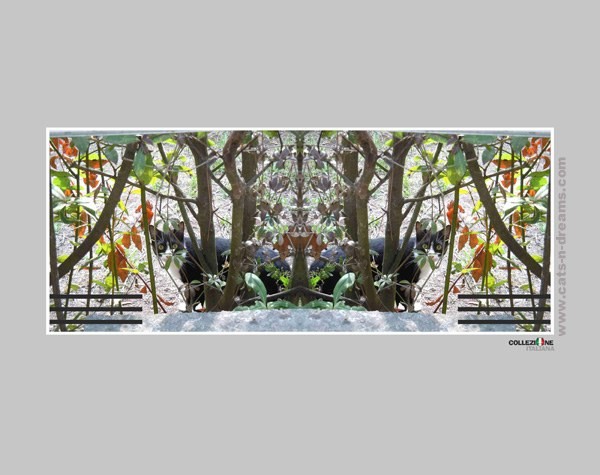 National Park Maremma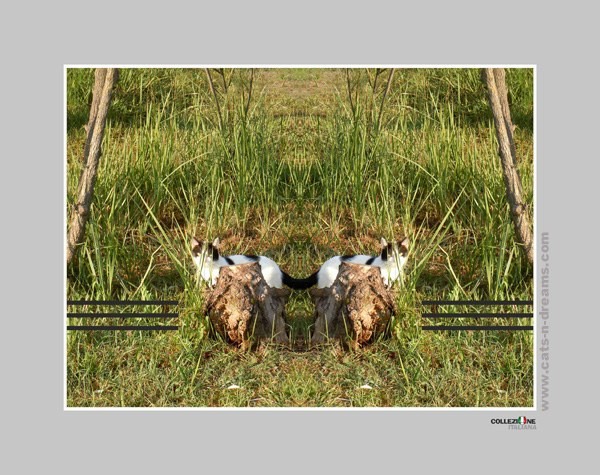 National Park Maremma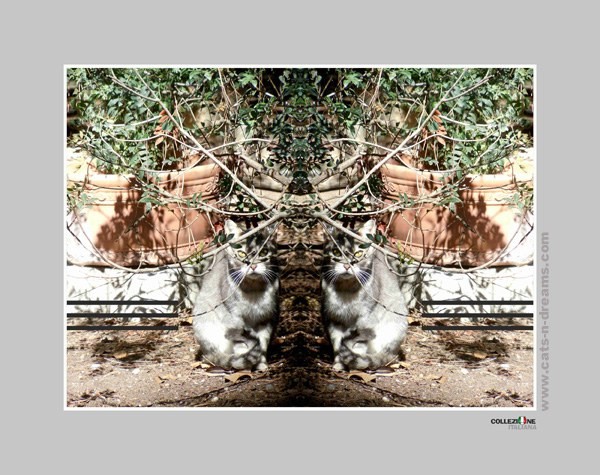 Marina di Grosseto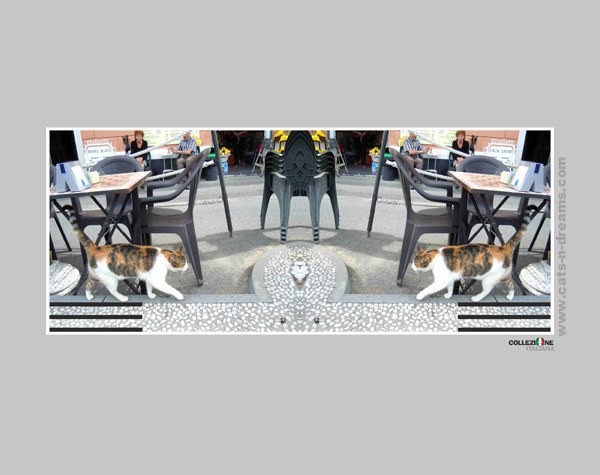 Monterosso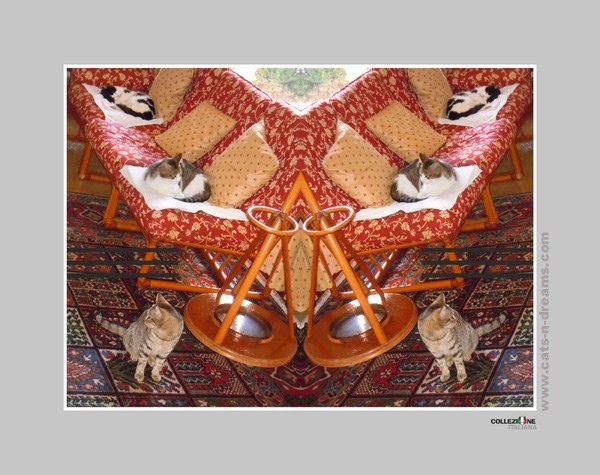 Monterosso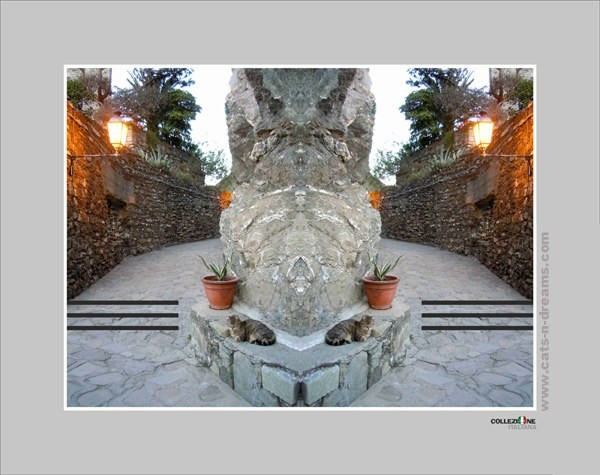 Monterosso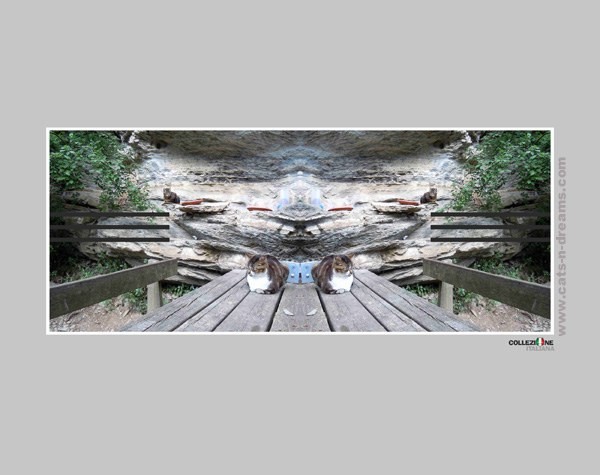 National Park Cinque Terre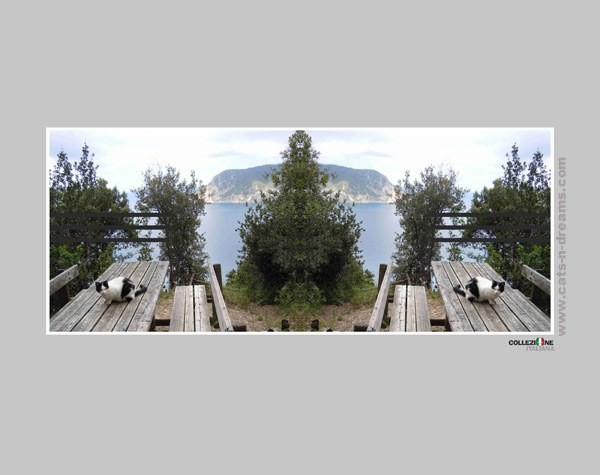 National Park Cinque Terre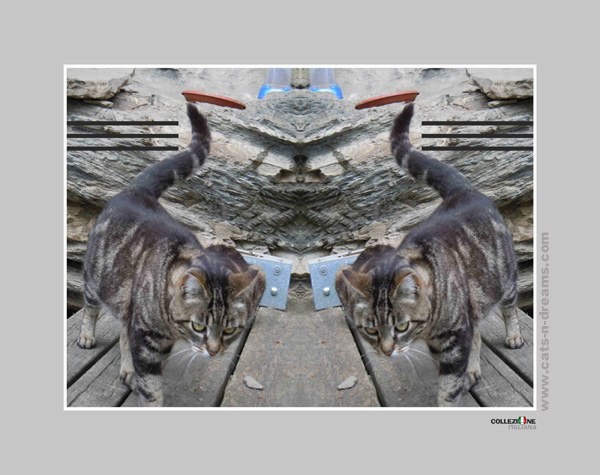 National Park Cinque Terre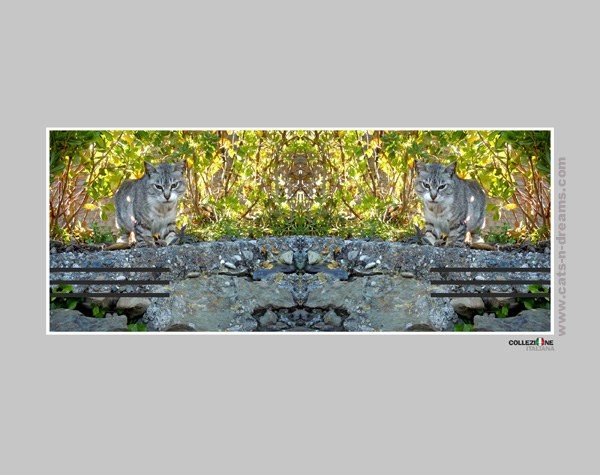 Santuario Nostra Signora di Soviore (Cinque Terre)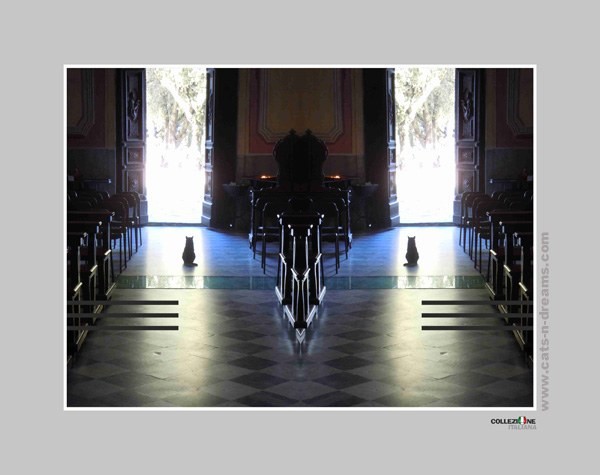 Santuario Nostra Signora di Soviore (Cinque Terre)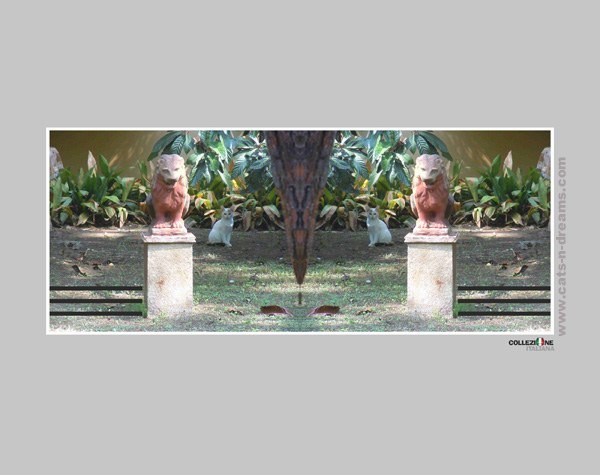 Principina a Mare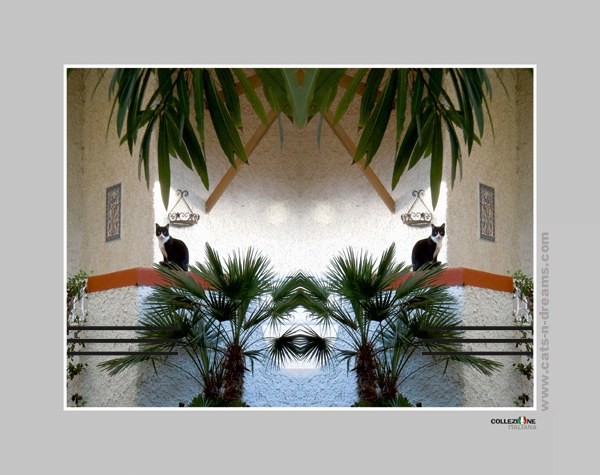 Principina a Mare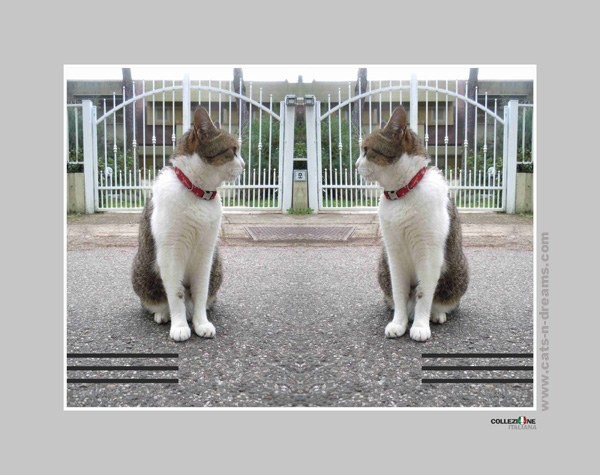 Principina a Mare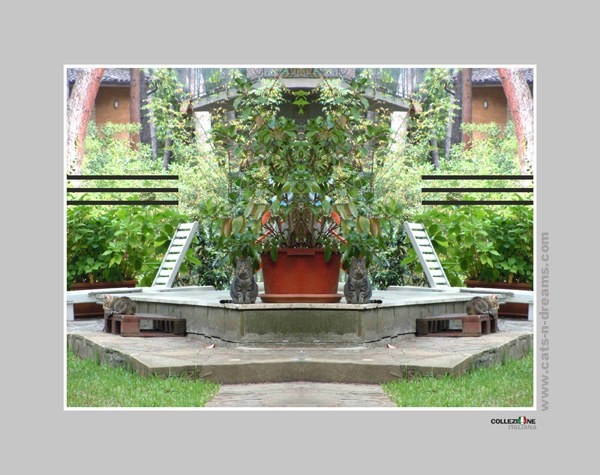 Principina a Mare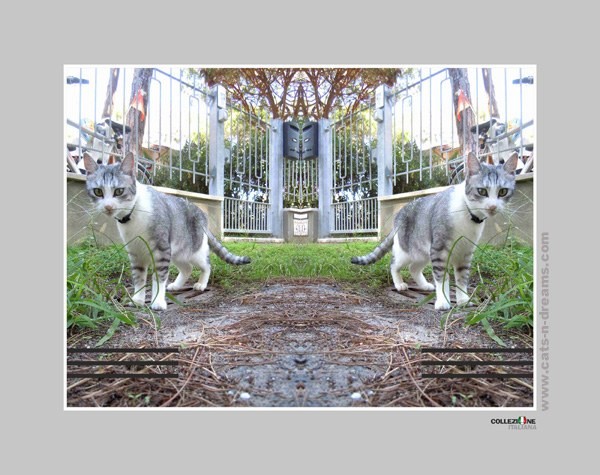 Principina a Mare
Principina a Mare
Here you can see
pictures from Sergey Stelmashonok's trips to Italy

- The end -