Cats and Rabbits are very much alike: the've got the same whiskers, pads, eyes, noses... Even the colours match: both Rabbits and Cats can be white, grey, red or black.
Going deep into the matter we can see that the only difference is the inversely proportional length of their years and tails: where rabbits have it long, cats have it short and vice versa.
The reason for both - the Cat and the Rabbit - being the symbol of 2011 is that many parts of their bodies are really alike.
This dualization may seem strange, but the most important thing about it is that now every one can choose his or her own talisman for the year 2011.
Besides, as these two talismans of the New Year are so alike - the Cat and the Rabbit - that they can be not separated, but can be combined in order to get a two-in-one talisman: for example, a Rabbit dressed as a Cat or a flip-flopper Cat/Rabbit, that are just like twins.
Anyway, whichever talisman you choose - it will bring you happiness and luck, either enthusiastic, energetic and propagable like a Rabbit or warm and easily electrifying like a Cat.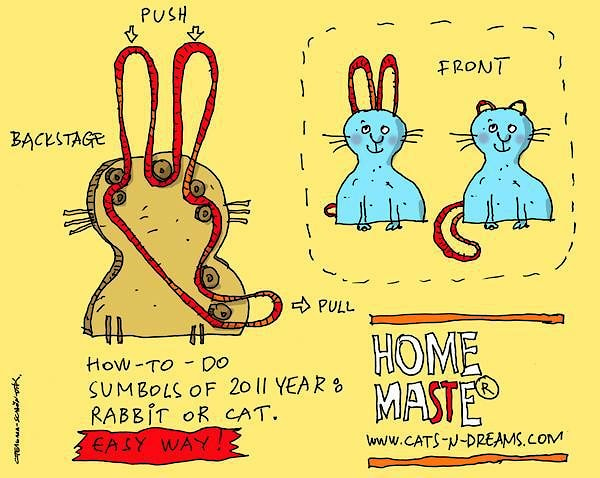 Easy way! How-to-do symbols of 2011 year - Rabbit or Cat.
Home master's choise.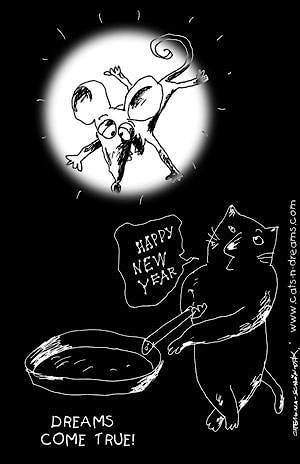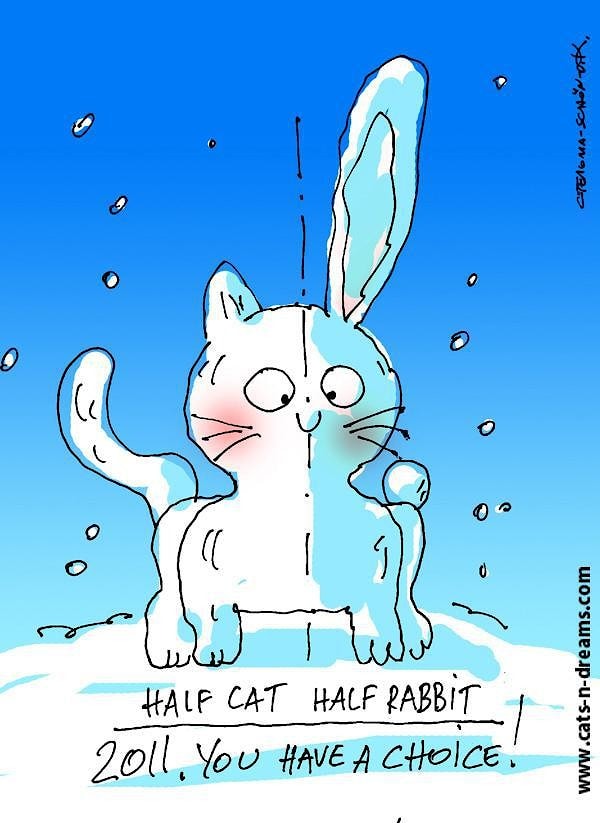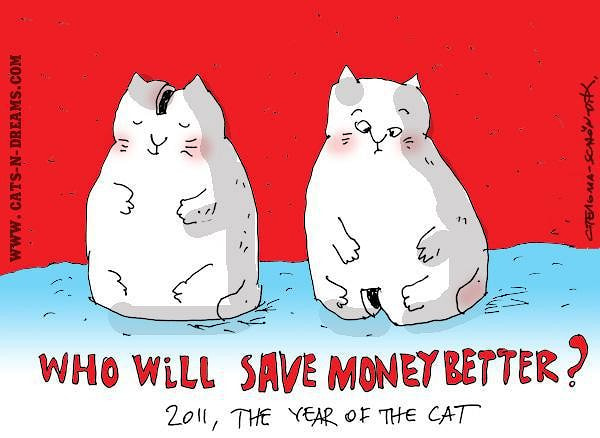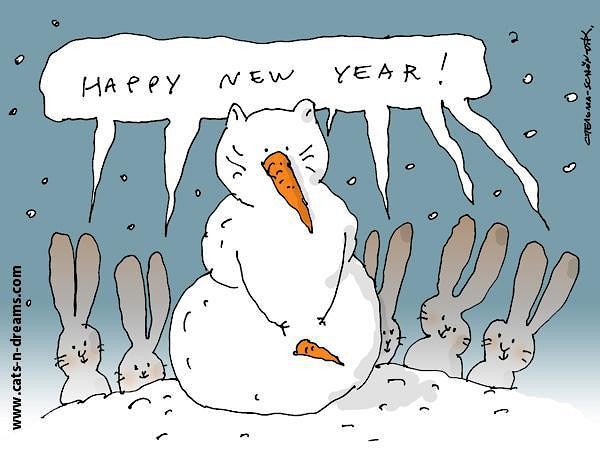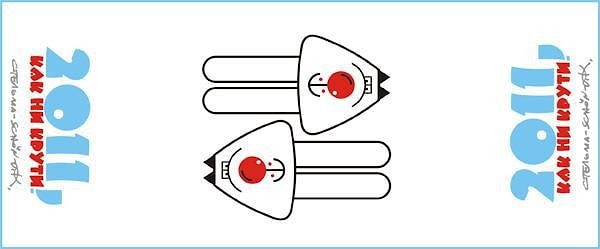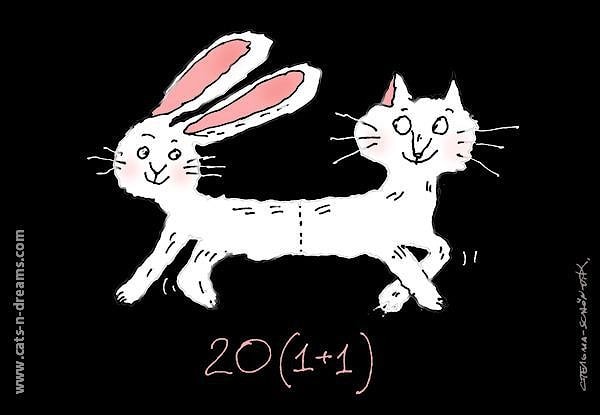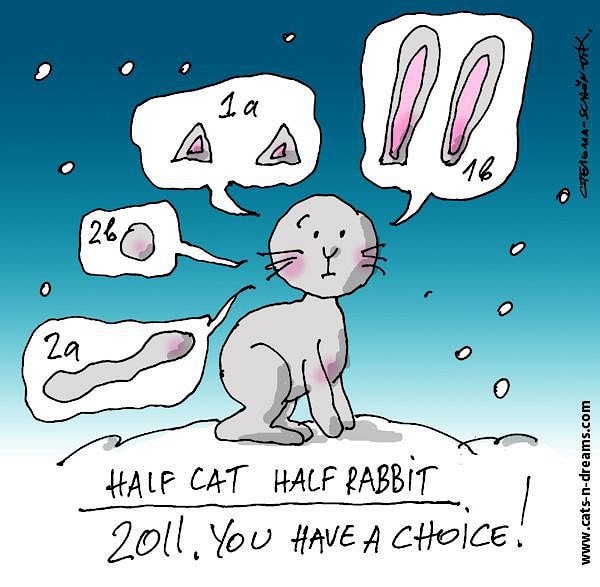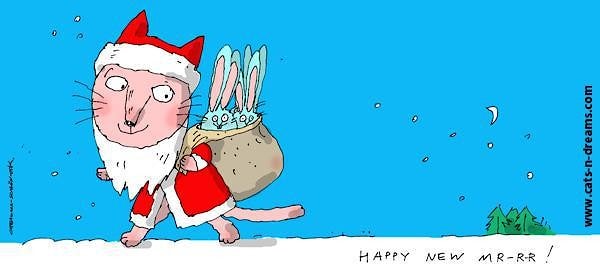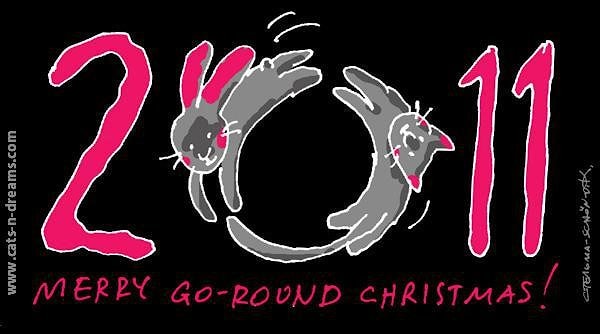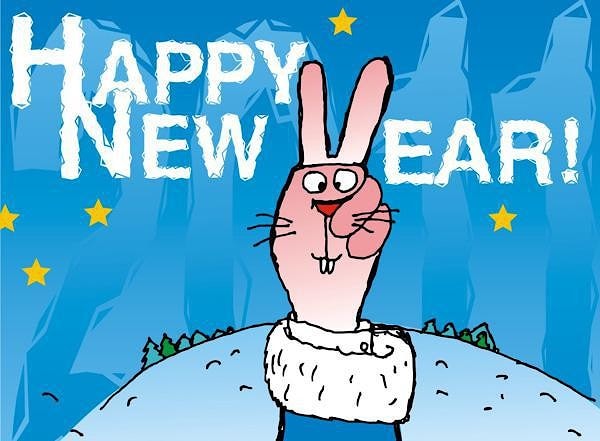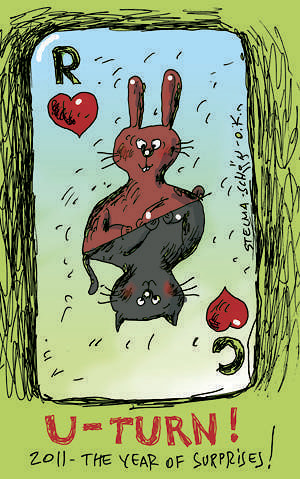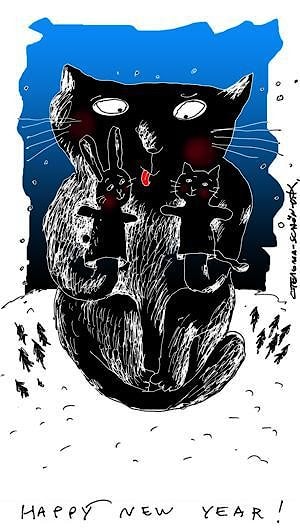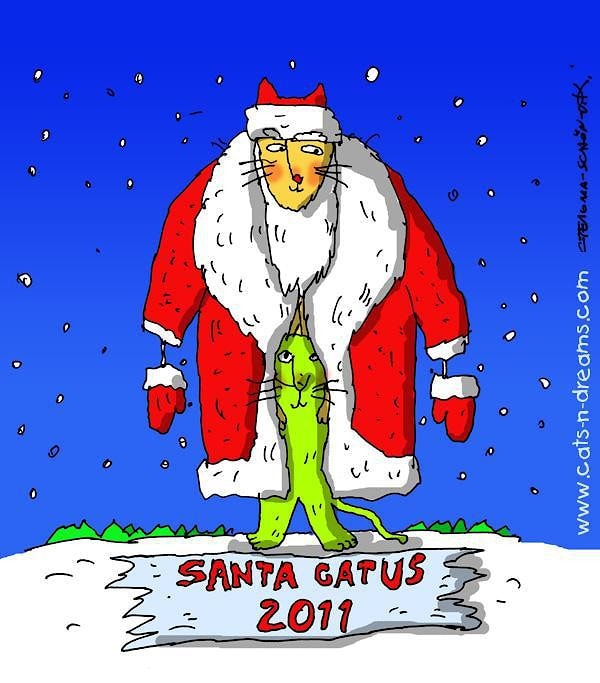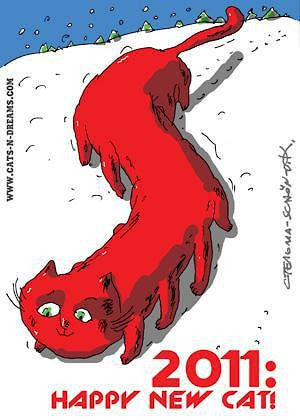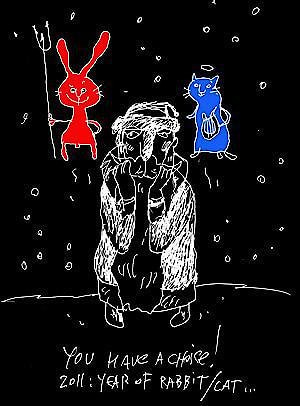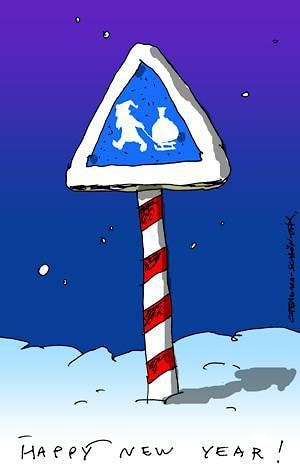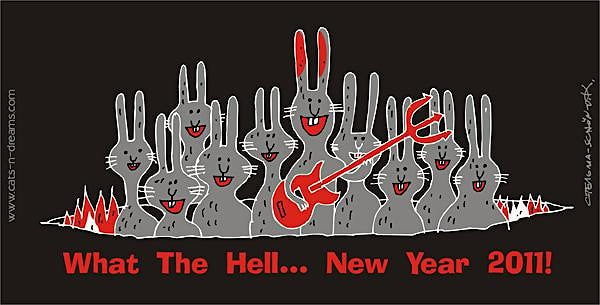 Bonus: Statue of Liberty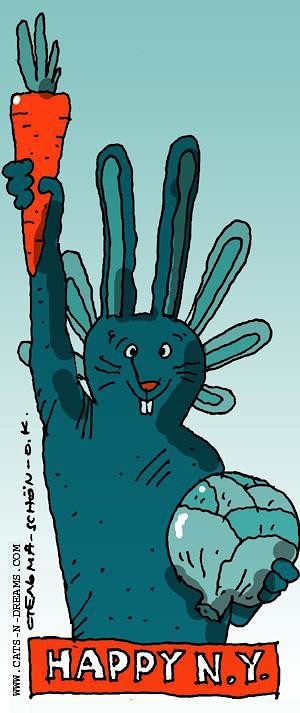 Bonus: xxx-mas card