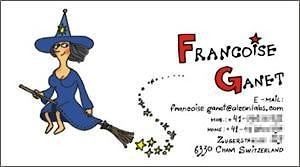 Today many people have business cards and very often the only thing that makes them different is the colour, or the company logo, or the print.
It is quite natural that seeing all this uniformity creative people just can't help but do something unusual with their business cards. For example, a card with a hand-made drawing. In this case you can do whatever you like and impress your friends and acquaintances with your creativity and imagination! Upon looking at these business cards you can guess immediately that you are dealing with unusual people. The advantages of such business cards are obvious: they are unique, no one in this world has an image like this, and that means that the owner of such a business card gets the image of a very creative person.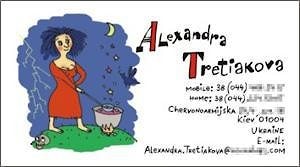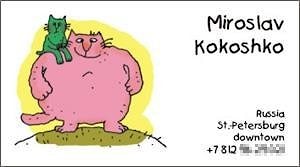 First, girls delight in seeing a man with such a business card. Second, and when men notice a woman with such a business card, they start admiring her. And that is just the beginning.
Good luck to you either!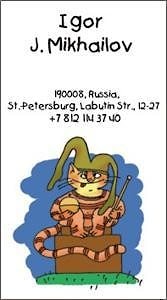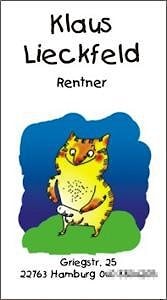 - Ends -