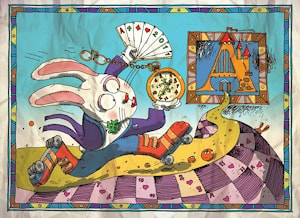 The premiere of the movie "Ginger in Wonderland" (which was in progress for more then two years) finally took place!
The first information about the movie coming appeared in 2010. That was when the film director Elena Tyrova saw the work "One cat: world reserve currency project" by Sergey Stelmashonok at an art exhibition. She decided to commission the srtist for creating the pictures for the movie captions.
The fairy-tale "Ginger" tells a story of a 12-year-old ginger head girl, who gets to a Wonderland. The girl is meant to save the realm from the wicked sorcerer, who charmed all the mirrors in such a way that whoever looks in the mirror gets to the Wonderland.
The starting and final captions are stylized as if someone is flipping through the pages of a fairy-tale book, that's why the artist Sergey Stelmashonok made all his drawing as if they are engraved in a vintage book with ald paper. Each of the drawn characters represents one of the personages from the story. The captions tell us, how the story could be continued.
Upper picture: the first picture for the captions.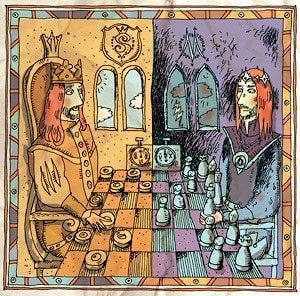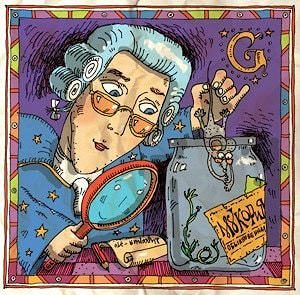 Two brothers-kings: the good and the bad one. On the right - magician-astrologist from the Wonderland and the sinister plant.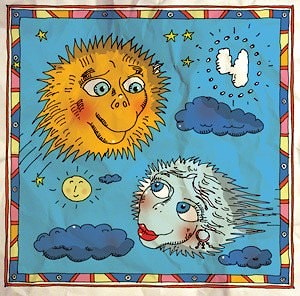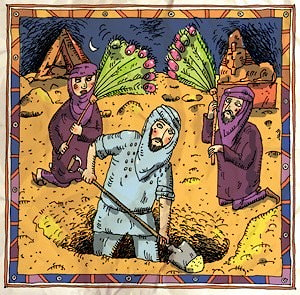 The virus of mischief with a friend. On the right - the spirited king of the land of Shmarocco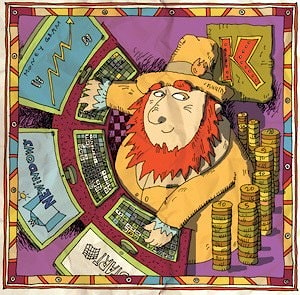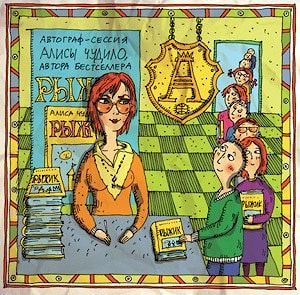 Gnome the Treasurer. On the right - Ginger's mother who works in the library.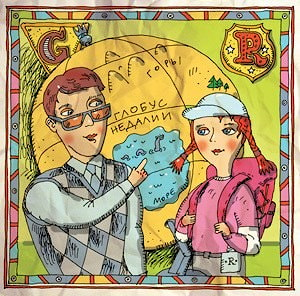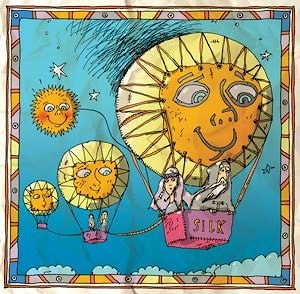 The serious historian who spends days in the libraries with archives and the girl Ginger.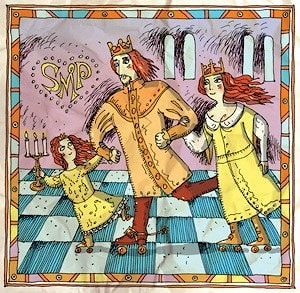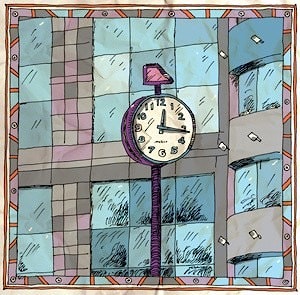 On the left - the citizens of the Underworld: King, Queen and the Princess. On the right - the passage from a fairy-tale land to the reality.
- The End -