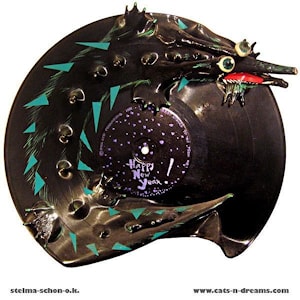 Once upon a time, when there was no Blue-Ray, no DVDs and even no CDs people used to listen to vinyl. Most people handled their vinyl discs with care: held them by the edges only, blew away any particles of dust and put the stereo needle with love and tenderness.
At that time the artist Sergey Stelmashonok was experimenting with his vinyl discs: he was heating, rumpling, cutting and needling them. This is how just before the Olympic Games of 1980 a new trend in decorative art appeared.
There appeared an article about the artist in the magazine "Parus" ("Sail"): it described how the artist works in a studio right under the roof of a multi-storeyed and creates real works of art out of ordinary vinyl discs with his burnt, but very creative hands.
Once there was held a personal exhibition of "vinyl" works by Sergey Stelmashonok at Minsk Trade Union Palace. Still, the works were not appreciated by the trade unions and in a week the exhibition was forcefully closed.
And once Sergey Stelmashonok got to know that the great
Frank Zappa
is celebrating his Birthday. so Sergey Stelmashonok created Zappa's portrait on a vinyl disc and sent the work of art to the rocker. They say that now this work is exhibited in the museum dedicated to rowdy-dowdy Frank.
(On the left - "Year of the dragon")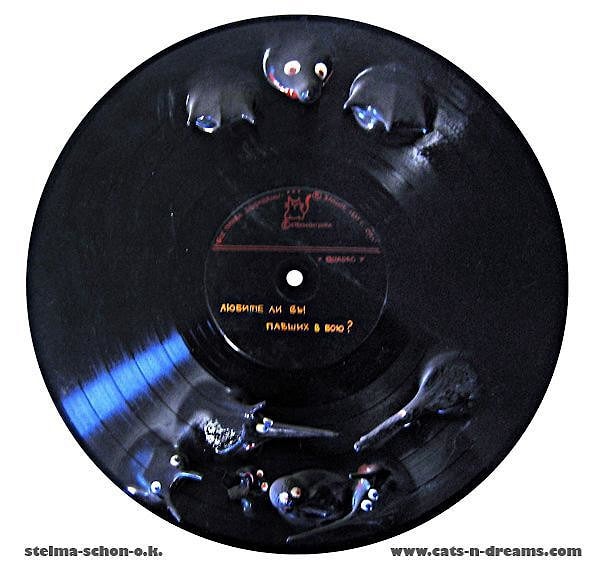 Do you like (to eat) the fallen in battle?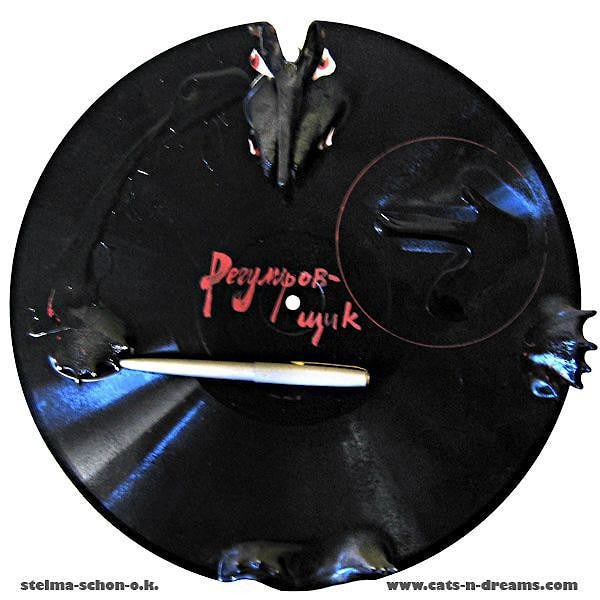 Pointsman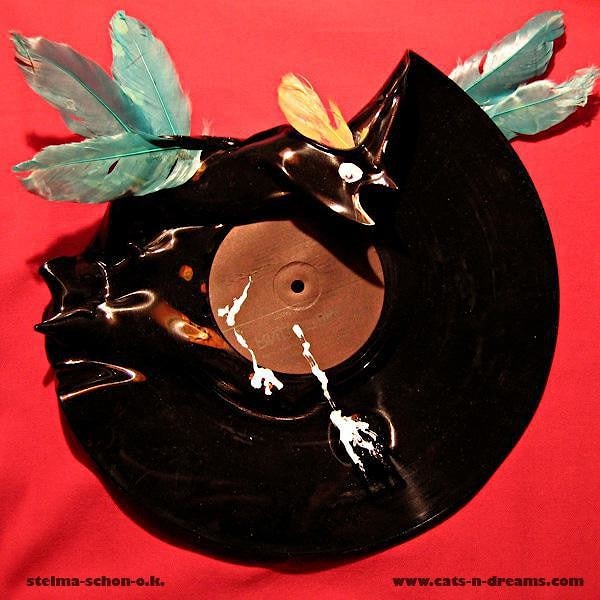 Take care of Sparrows!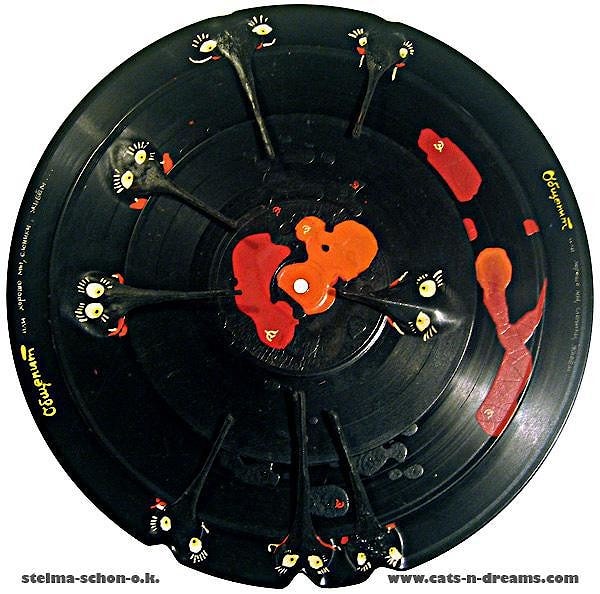 PUBLIC CATERING or We, elephants, have such a wonderful life...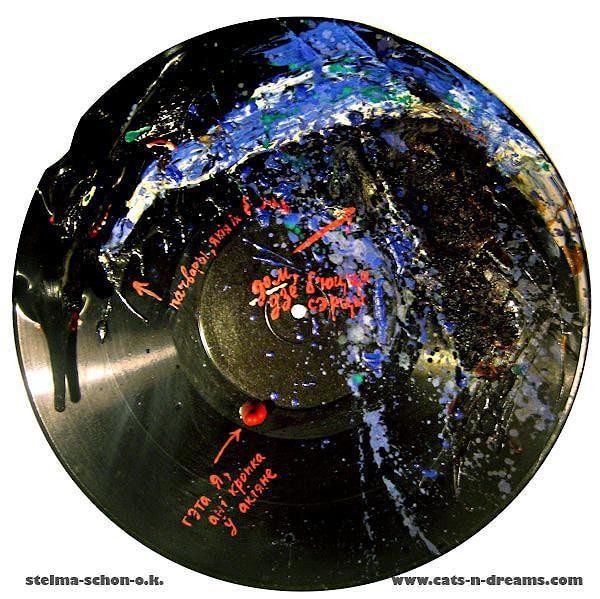 The House of breaking hearts and the creatures breaking them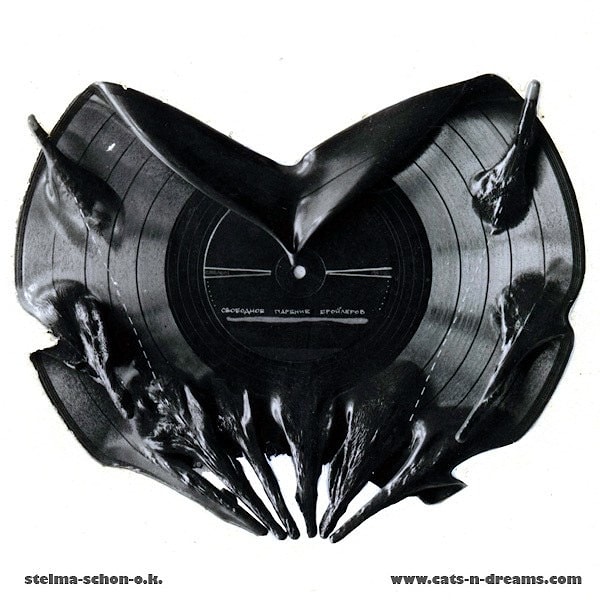 Free broiler hovering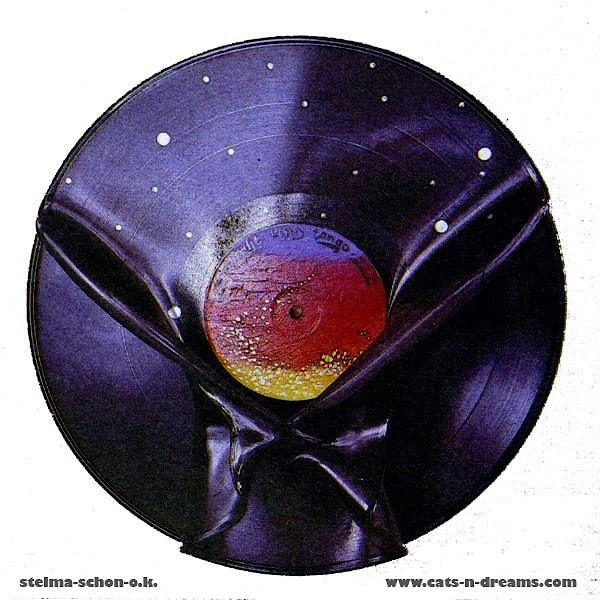 Midnight Kisses Tango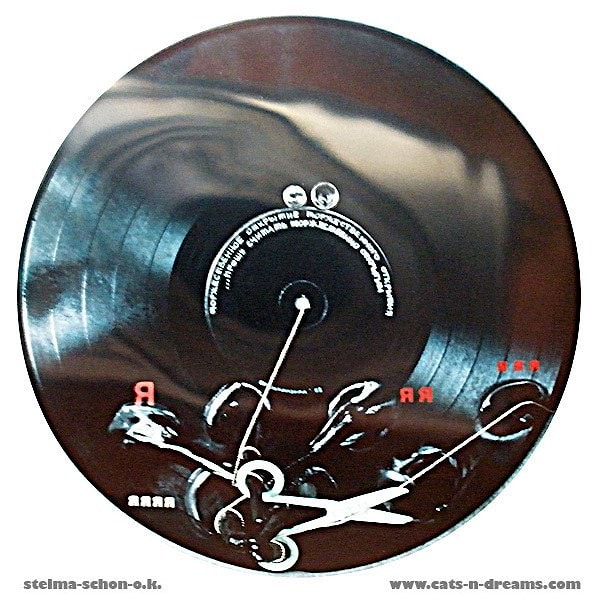 I declare the grand opening of the grand opening grandly opened!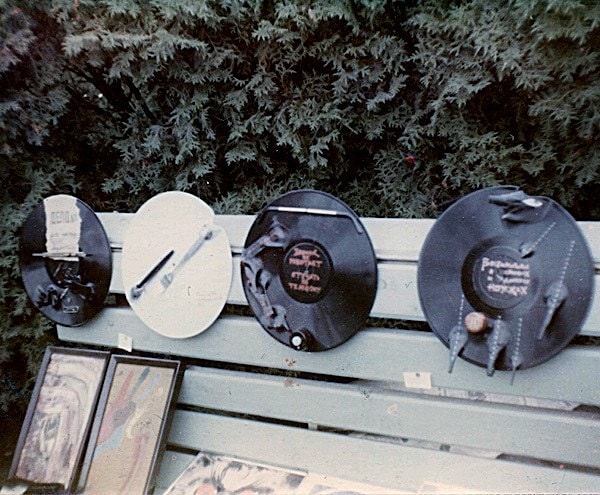 - The End -