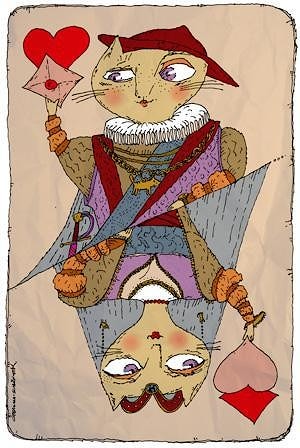 People tend to idealize old times, and not without a reason: chivalry, beautiful gowns, bright life full of adventures. Still, even today we have an opportunity to scratch a romantic message to our Mistress, to perform a cat's concert (serenade) under the balcony and quietly purr gentle words to the fair lady.
Relationships are very much like a complicated solitaire, and each move, each word counts and leads to a definite result.
The poster is absolutely unique, because everyone can find here his or her own point of view. The poster is always ready to help you and show you whatever you want to see: a he-cat or a she-cat, and it's up to you to decide who will be on top.