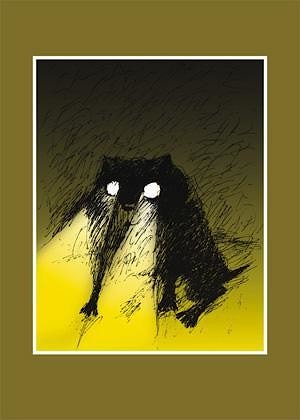 Everyone knows cats can see in the dark. And if you light them up with a lantern for example you can see their eyes shining. Once the artist was asked why the eyes of the cat in the picture shine. "I don't know," – said the shy artist, dropped his eyes… and they shined in the dark.
Feel this phenomenon by decorating your wall with this poster shining from within.
The poster represents a new series of works "
Three colours – yellow, black and white
" which will be exhibited in the early 2011. The poster was first shown at the artist's professional exhibition which ran for two months – from December 2009 to February 2010 – in the Polish town of Bialystok. The poster was highly praised by the public and the press.