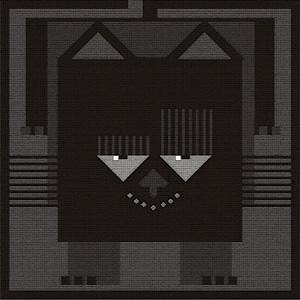 The great artist Kazimir Malevich had a cat names Square. It was huge, fat and grey. But Malevich was fond of looking for a black cat in a dark room that is why he used to paint his cat black (the artist simply didn't have other colours). The cat didn't like this refined artistic idea and while it was being painted the cat scratched and bit the artist.
Once the freshly painted cat bit the artist – who was usually very calm – so unexpectedly, that the artist – not on purpose – let the cat fall on an old square canvas. The cat jumped away and hid in the corner, but the canvas had his almost black and almost square imprint.
Kazimir Malevich was very happy because he liked the new work, that is why he prepared many square canvases and threw his black-painted cat on them.
After that many museums of the world have their versions of the great work by Kazimir Malevich – "Black Square". If you look carefully at the canvases, you can notice that the squares are not actually black and the texture depends on the part of the cat's body, which was applied to the future masterpiece.
- Ends -