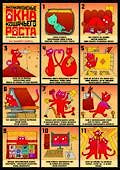 *ROSTA – Rossijskoje Telegrafnoje Agentstvo – Telegraphic Agency of Russia
In the Russian language the abbreviation ROSTA sounds like the Russian word "growth"
Never damp melancholy with valerian –
Work – and let the sadness back off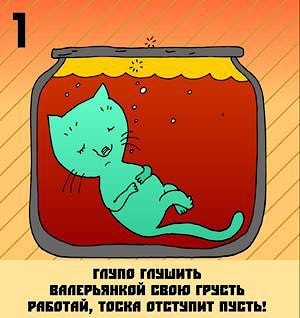 Why, lie idle on the sofa –
Catch the mice, have a reat later!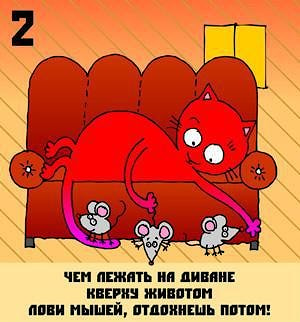 Can't see actual prospects –
Get an a roof, you can see it better from there!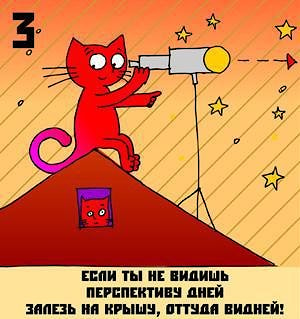 Have much free time?
Make sure that wife will become mother again!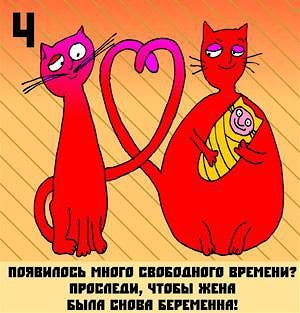 There's houseful of children already –
Love her but use a condom.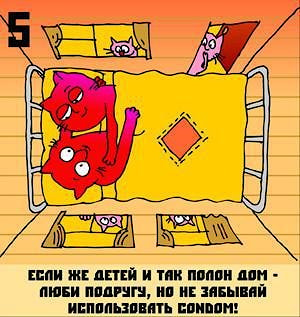 Why, playing false –
Read books, be true.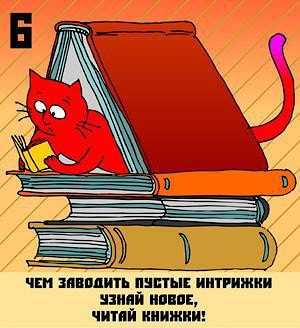 Used to fumble about a mouse hole for the boss?
Make your home clean now!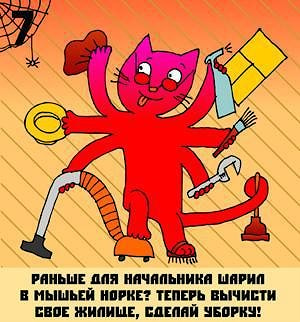 Is your fridge empty?
Never mind! Grow vegetables of your own!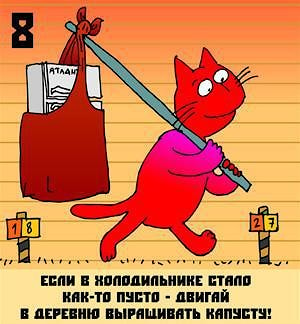 Want a worthy business?
Reduce costs, save more!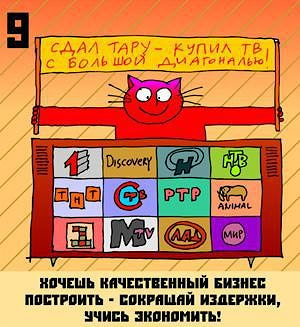 No job at sight?
Go find @, use Internet!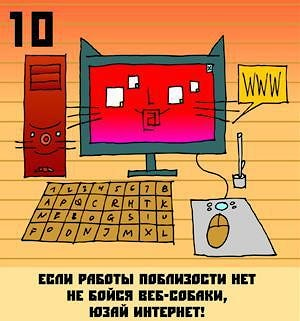 Don't give a damn about crisis.
Be a hero. That's all! Finale.