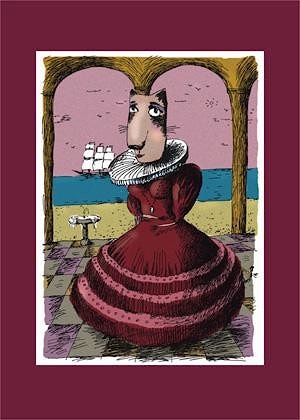 Many years ago women had to put on corsets, which were like bird coops, hoop skirts, lacy collars, make luxuriant hair-dos in order to look beautiful… If we also remember that there were also veils, huge hats, fans, gloves, palanquins and heavy curtains everything becomes clear: every attempt was made to "wrap" a woman, so that not an inch off her body could be seen. Still, as we can see from the life story of Don Juan, seeing a silhouette was quite enough to fall in love – passionately and desperately.
But cats are quite different. They have their fur only, so they are almost naked. Just a imagine how a cat could look like dressed in numerous vintage clothes. For example if it played the part of Diana in a cat-version of the brilliant play "A Cat in the Manger" by Lope de Vega.
Besides, a cat would act perfectly as women and cats have an in-born ability to act. You know how sweet they can ask for a piece of sausage or lie on their back so that you could scratch their belly. You do understand that I talking about cats now. Though…
But it's not the point. This poster proves that these two gracious creations – women and cats – have much in common.