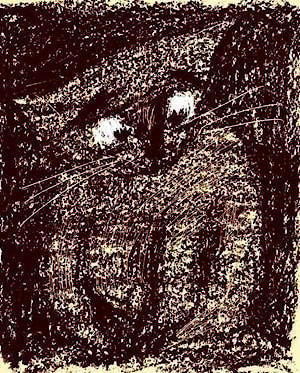 Cats are the most quiet creatures on the planet. When they want to be quiet of course. Just imagine how they hunt tiptoeing their way towards a newcherished goal.
But if they want to they may get really loud, lying on your shoulder and purring their songs right into your ear.
And sometimes they hiss when they want to scare someone off their feet. As all cats are very brave, especially when they are young. Sometimes it seems that they are afraid of absolutely nothing: they can fearlessly climb any tree whatever high it is.
But disregarding their age all cats hate one thing: being lonely. No, they are afraid of nothing, they are just bored when they are an their own.
Maybe it is boredom that makes them climb the highest point and watch the hustl and bustle of human life from above.
And if you climb very-very high and look down at the clouds you get the amazing feeling that you can jump and run in the clouds, as if in snow, licking the cloudy whipped cream. And everything on the earth is trying to reach this magical land of clouds, even the roofs and steeples.
- The End -