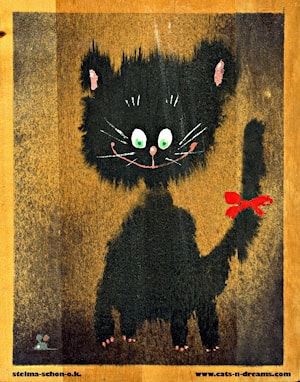 People are afraid of black cats. Really, for nothing: they can't be seen in the dark and have many other positive qualities and characteristics.
For example, if you electrify a black cat, it will be such a marvellous sight to watch the tiny lightnings when you stroke the cat.
During such magical moments cats' fur becomes fluffy, it stands on end, the whiskers straighten up and even start crackling with high voltage.
The energe gradually accumulates in the iris of cats' eyes, that's why they seem to shine in the dark. Every human being knows that. As well as every accumulator-cat: they become smarter with the brain current. Day by day smarter and smarter.
- The End -