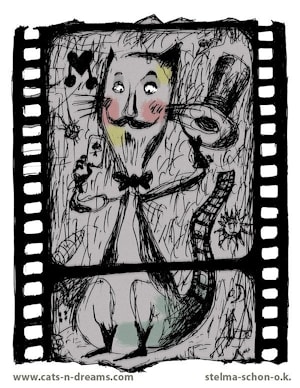 Georges Méliès, one of the most well-known magicians in the history of movie industry, and without any doubt the very first of them, still finds a way to amaze the audience through his creations even thought more than 100 years have passed after the creation of his short films.
Méliès was the first to shoot something that almost a century later would be called Science Fictio&n He was the first to use zoom and special effects. Many of them still look very exciting. We can just imagine how these films were perceived a century ago!
Maestro had very simple means to achieve these stunning effects. For example, in order to create the image of a goat-footed demon Méliès (he himself played leading roles in his films) put oranges in his trousers.
Méliès was especially good at acting as a magician. Objects, people, houses around him were disappearing, re-appearing, flashing, disappearing in the smoke...
Fortunately, even today we can see Méliès' movies on the big screen. His descendants - great-granddaughter Mary Helen Lerisse-Meli, improvises with text, and her son, Laurence Lerisse, master of the piano (n his music you can her the intricate mixture of classical melodies and modern rhythms - "Caravan" by Burt Kempferta and "Strangers in the nigh" by The Doors). They usually have 15 concerts a month in different countries of the world.
The artist Sergey Stelmashonok was so inspied after seeing their performance and communicating with the prominent descendants of the great magician over a glass of red wine, that after all that he created his first work from the cycle dedicated the world cinema.
- The End -