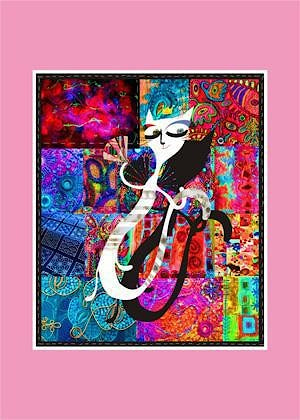 Beauty is the best inspiration for an artist. Muse can be either real, or like the one for Pygmalion. It doesn't matter what the beautiful image is made of – of granite, gypsum or cloth patches – the feeling of inspiration is the only thing that matters.
Cats are elegantly beautiful. It seems sometimes that cat fur is made of multicoloured patches. That is why it is quite logical that there may be cat fashion designers. And here comes the muse for such a cat fashion designer.
The poster was first shown at the international art exhibition "March Cats" in Minsk in 2008, where it was highly praised by the public and the press. The poster was also shown at the artist's personal exhibition in Poland. The public showed its affection towards the poster.