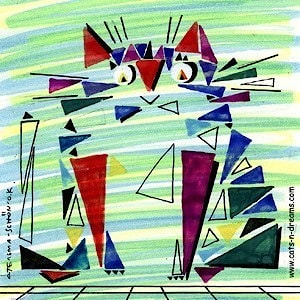 In spite of the fact that some people say 2011 is a rabbit-year, these quickly breeding and pacey running creatures can hardly be compared to the noble Cat.
New Year should be celebrated in a kind-hearted and calm way wih no hustle and bustle. They say that with the cat being the symbol of 2011 in case you will be falling in the new year you will definitely touch down on four paws and everything will be OK.
So, it would be really good to have a figurine or an image of this New Year symbol as a present for your nearest and dearest. But don't forget about yourself as well: try to find a cosy place for the Cat - the symbol of 2011. It may be your room or your kitchen, your fridge door or your window - in any case the fluffy beauty will be pleased.
It is well known that cats are drawn by a "homey home", that's why in 2011 don't forget to have guests at your home and visit your friends as well.
Cat, being very wise and clever, is a patron to everyone who is somehow connected with science. This year will be especially lucky for those involved in diplomatic activities and for creative people.
Some people say that a child born in the year of Cat will be talented and friendly, but a bit light-minded. And soon they will feel the need for cat-like independence.
And they will certainly get it just like all the Cats do.
- Ends -