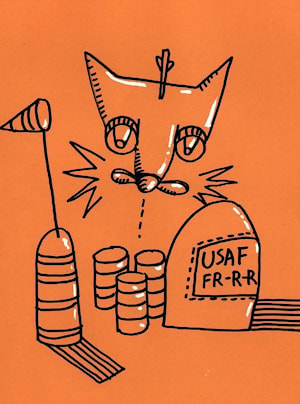 "...as soon as I see my goal my body (all by itself, regardless of me) re-forms itself so that to reach this goal.
For example, if I am to find myself in the water - membrane grow on my paws and my tail becomes flat and muscular, as those that moray eels have.
And if I need to dive down on my goal my whiskers help me to speed up: they spin like a propeller, ears turn into ailerons and the fur melts into shiny smooth metal.
And yet I don't know how it is possible for me to become a fluffy and gentle again after I reach my goal.
All these abilities seem to have appeared after I visited the other continent. I was walking through the ruins of a steel city and suddenly a transformer-flea licked me..."
An extract from illustrative "Memoirs of an unknown cat", page 132
- The End -