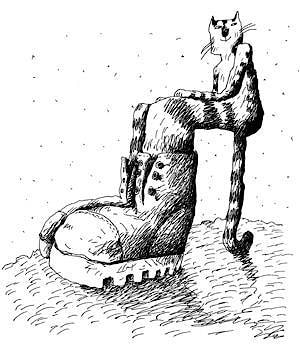 I am going to tell you about the exhibition which has three obvious merits. Firstly, it didn't have the annoying bohemian crowd of people, which is all about chaos, so that no one actually notices the works. Secondly, the main character of the exhibition S-CAT-CHES by the famous graphic artist Sergey Stelmashonok is a cat, which immediately arouses positive emotions. Thirdly, the exhibition was held at the House of Friendship, thus, its motto could have been "Let us live in peace and friendship!" as it was said in the cartoon about the cat Leopold.
"Cat series" was created by Sergey long ago: many years ago 8 cats (mother-cat and the kittens) lived in his flat. Today a whole pack of cats is reproduced many times on the web and in the press. The black-and-white exhibition S-CAT-CHES features 19 works which were created in half a year. All the titles feature a pun on words, which is also a characteristic feature of the artist's creative works. People love and appreciate these works not just because of the marvelous concept, originality and skill, but also because of the fact that they always make you smile.
Janka Gryl, «Belorusskaya Gazeta»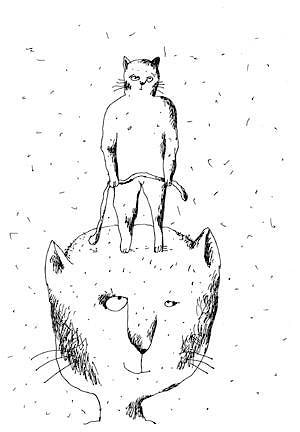 Many poets admired cats and dedicated their works to these gracious creatures: Baudelaire, Carroll, Gofman, Bulgakov. The cats by Sergey Stelmashonok stand out from all other "artistic" cats as they are very freedom-loving, witty and self-reliant. In fact, a cat is an independent creature. A cat can give itself up to feelings and emotions. A cat is a real gourmet. It is a bourgeois character, which is quite prosperous. It is the symbol of freedom, comfort and pleasures.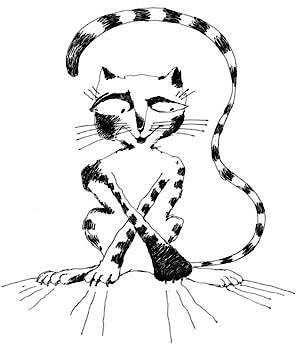 Sometimes we find ourselves unable to savour pleasures, but cats always do. The graphic works S-CAT-CHES hang over the pictures depicting agricultural workers, thus for some time the whole country seemed to turn into the county of Cheshire.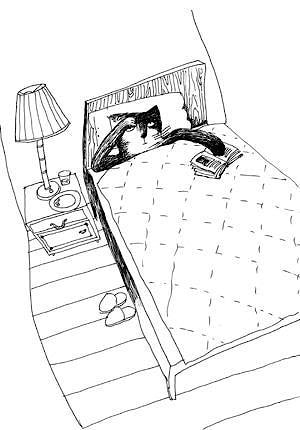 Summing everything up, I can say the following: I recommend not only young naturalists and sentimental old ladies to visit the exhibition, but all people who are so happy as to have a good sense of humour and associative thinking. By the time you read this article the exhibition could have already been closed. Well, a cat's life is short. But we can savour each moment of this life with a true cat skill…
- Ends -