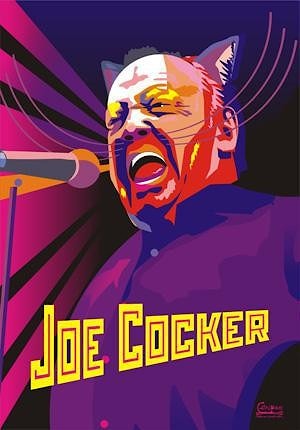 Joe Cocker is often called the dinosaur of rock. That probably happenes due to his great contribution to the rock music. And his unforgettable roaring voice, which grabs the listeners' hearts.
He have always been untameable. It is not by chance that at the legendary Woodstock festival the storm stopped just before Joe Cocker was going to start his performance: even the weather knocked under the great musician.
Although Joe Cocker calls himself "just a singer" and doesn't like to compose music, he is absolutely unmatched.
Playboy listed him as 1 jazz and rock-n-roll singer. They say that Catherine Deneuve is absolutely in love with him.
But it is not only women who love Joe. The former USSR (where people tend to love hoarse voices) was absolutely amazed by his first cover With a Little Help from My Friends (originally sung by the Beatles) and You Can Leave Your Hat On (which accompanies the best-known striptease scene by Kim Basinger).
– The End –