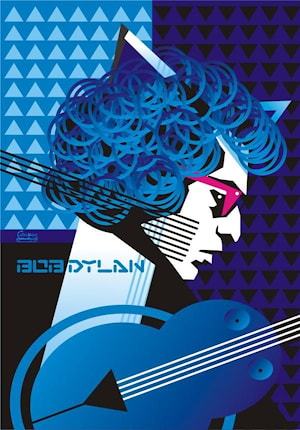 Dylan was very lucky in America: he always had the love of simple Americans as well as the love of huge record labels. But the USSR audience never warmed up to his creative work and was never interested in it, although (and that is a unique phenomenon for the USSR) Bob Dylan's pictures and lyrics were often published in teen magazines. Besides, Bob Dylan's granny came from Odessa.
Although he had this socialism-friendly background and such promotion, most people could not accept either his poetry (as they didn't know the language), or his music, perceiving it as the Western analogue to amateur singers club.
It was only in 1985 that Bob Dylan got to the other side of the iron curtain with the active support of the poet Andrei Voznesensky. Although everyone adored Voznesensky, Dylan's concerts dropped through as there was almost no audience. And in Georgia Bob Dylan enjoyed a full house. They say that very emotional fans rose Dylan's car above the ground and decided to take it somewhere. Some time later the car was put on the ground, but Dylan still had a bit of a shock, when he encountered such great love for him.
- The End -