Once upon a time in a black-black forest lived black-black cats...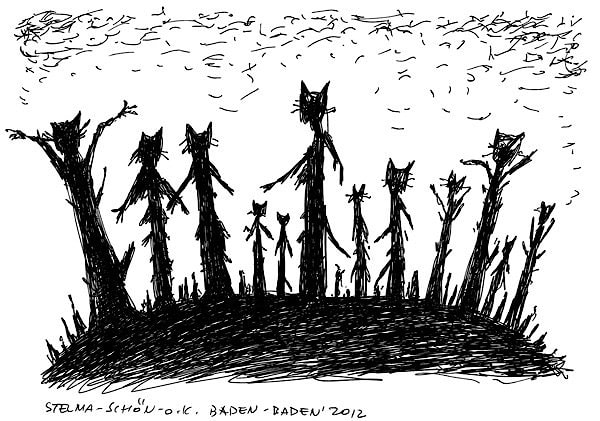 But no one has ever seen them, because with day approaching they are
always turning into whimsical trees.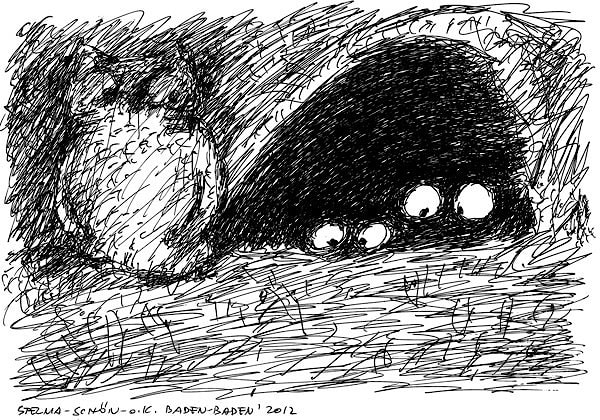 Cats came to life only at dusk. No one knew how many cats there are
and what is their age. Sometimes a lonely traveller could be petrified
with fear as he was walking in the twilight in the middle of the
black-black forest of Schwarzwald and suddenly heard a quiet gloomy
purring.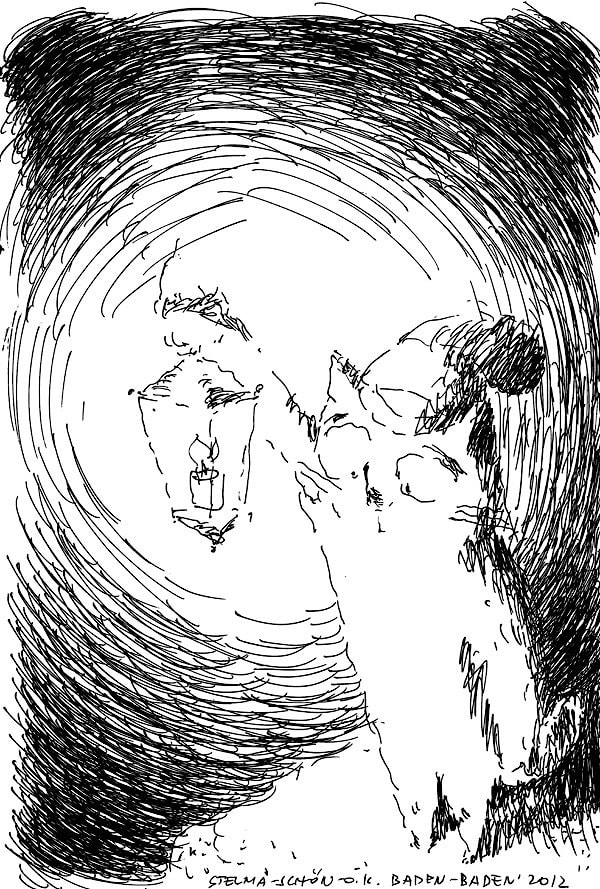 And every time absolute darkness fell on the Earth, cats went to the
top of the mountain Merkur to signal with their magical lanterns and
thus to misguide some ships at the far-away sea.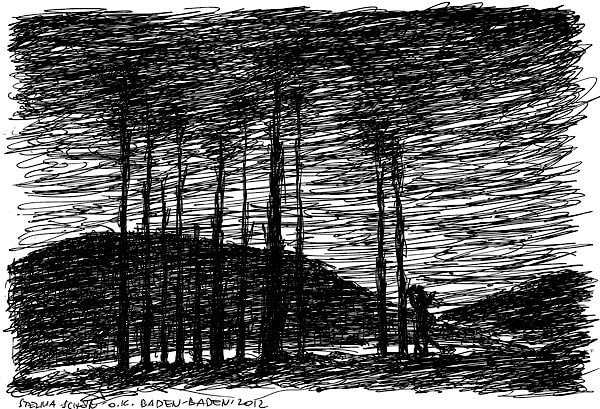 That is why today you can see so many straight tree trunks without
needles, leaves and branches in the forests of Schwarzwald. These are
the masts of the ships that got lost in the enchanted fog, misguided
by the insidious lights in the dark of night. These ships found their
eternal shelter on the slopes of Schwarzwald.
- To be continued: white legends of Baden-Baden -