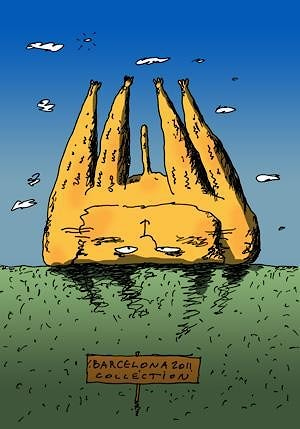 As a young man Antoni Gaudi - one of the greatest architects of the world - liked to take his ginger red cat to the field, and both of them were sunbathing under the hot Catalan sun.
Gaudi was always lying on his stomach and the cat - quite on the contrary, was ling on his back, stretching his fluffy paws and his tail towards the sun.
Once Antonio looked at his cat from below and a sudden wonderful idea came to his mind. Of course, at that moment Gaudi could not even imagine that this idea will evolve into a marvelous masterpiece - the Church of Sagrada Familia. But we have a strong feeling, that the cat knew it that is why he was stretching his paws towards the sun so persistently.
Still, it is quite possible that the tenderness of the sun, warming the cat's paws and belly, was also very attractive...