They say that during the flight people have absolutely nothing to do. But it is not true!
You only need to take a closer look in front of you, and notice that the pocket of the seat in front of you has a special bag inside. What could be more "special" if a passenger has a lot of free time and has something to draw with...
We present you a virtual exhibition of the series "March Cats - 2013" under the name "Over-the-Cloud Atlas".
The exhibition features drawings by the artist Sergey Stelmashonok. He created these works during his flights on board the Czech Airlines planes (the clearl evidence of ties with the Czech Airlines is the logo of the company). Note that besides the "special" purpose of the bags, they are made of very, very good paper.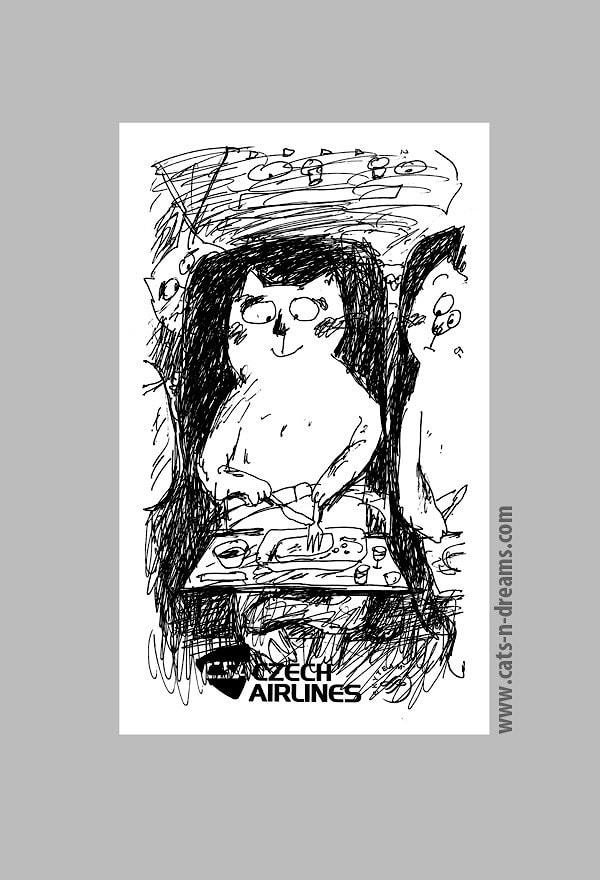 Prolonging the pleasure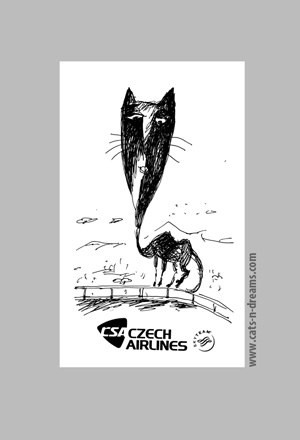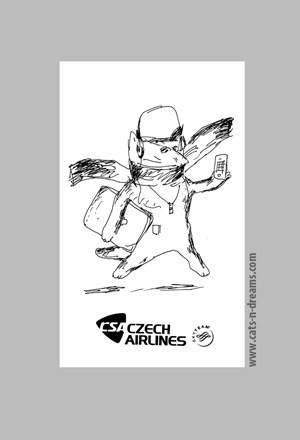 Anticipation the journey ....................................................Technique - from takeoff to landing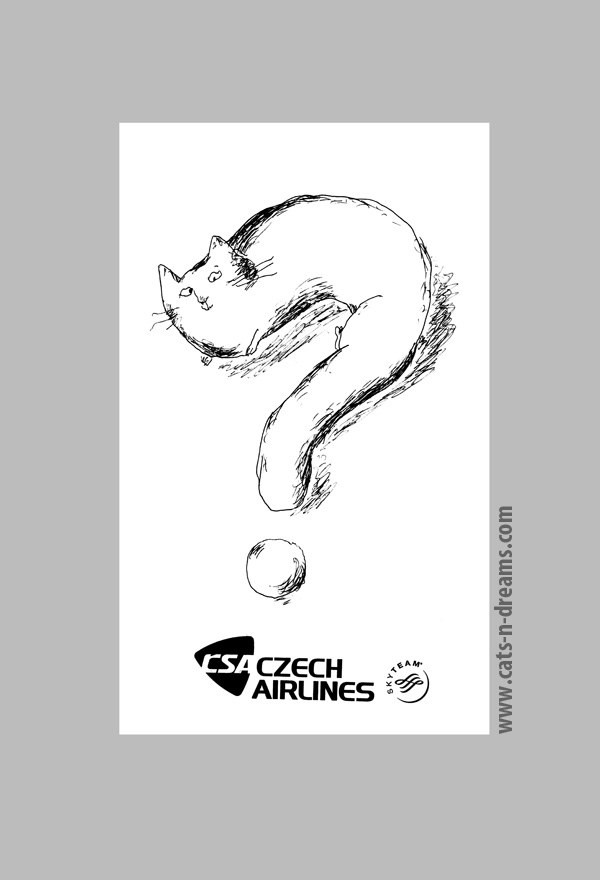 The matter of chosing type of entertainment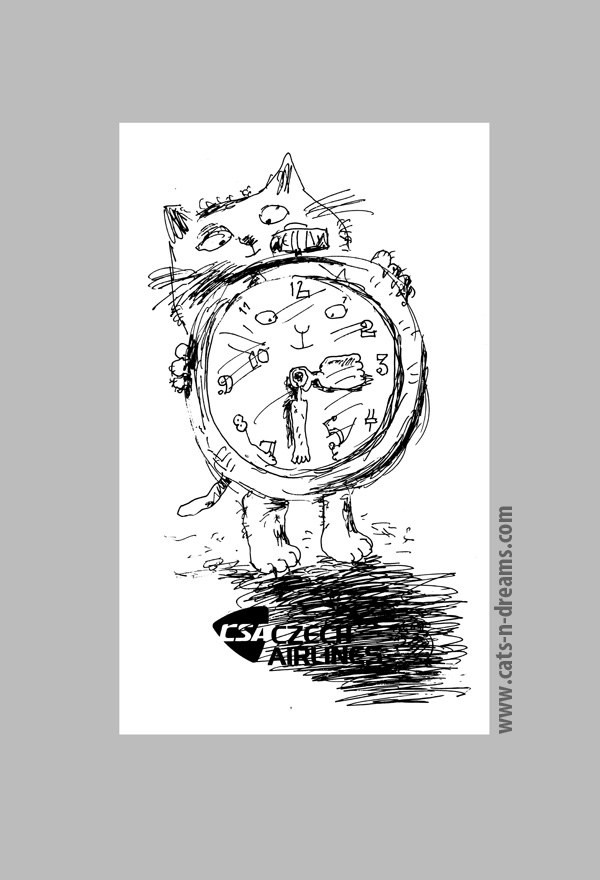 Temporal rueful feelings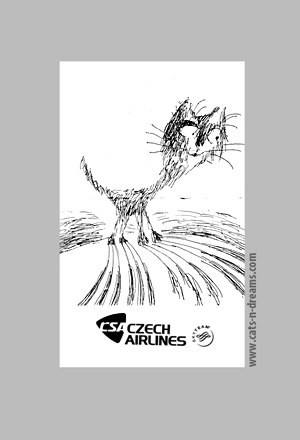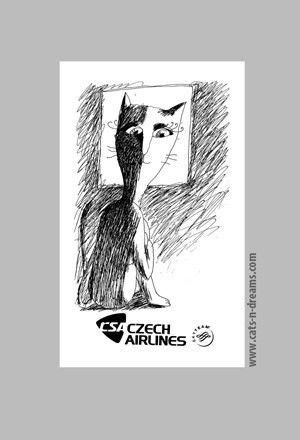 Hold to the sliding horizon .........................................Squaring the round observation window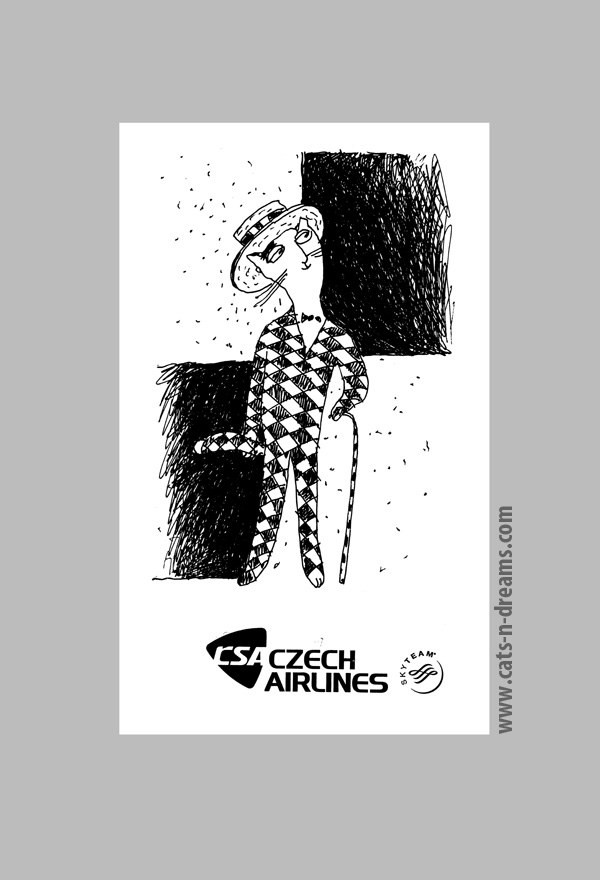 Gentlemen start first, and end last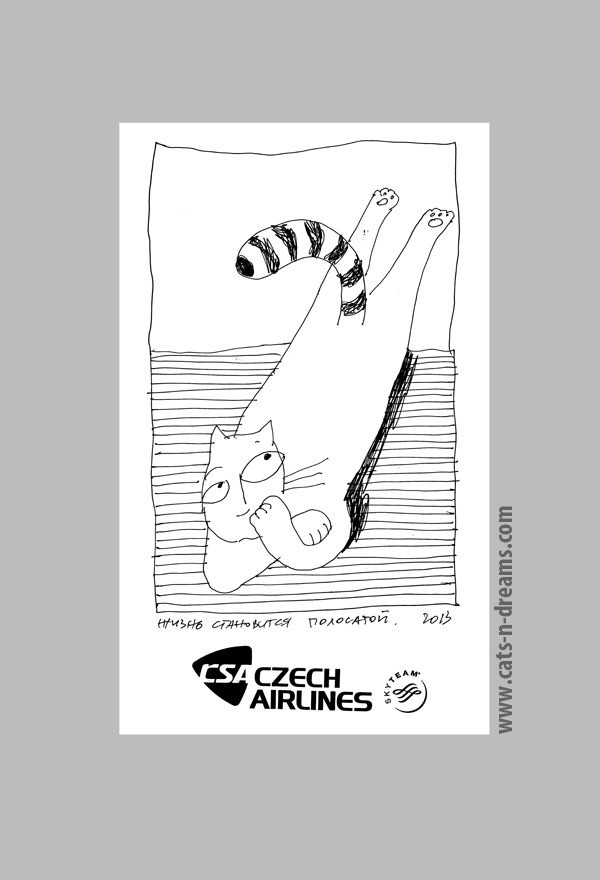 Life becomes striped!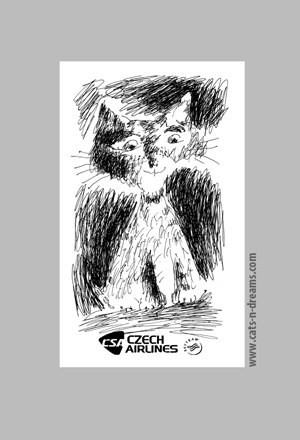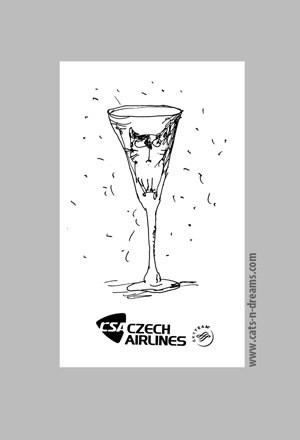 Eyes wide open .....................................................................Behind the Glass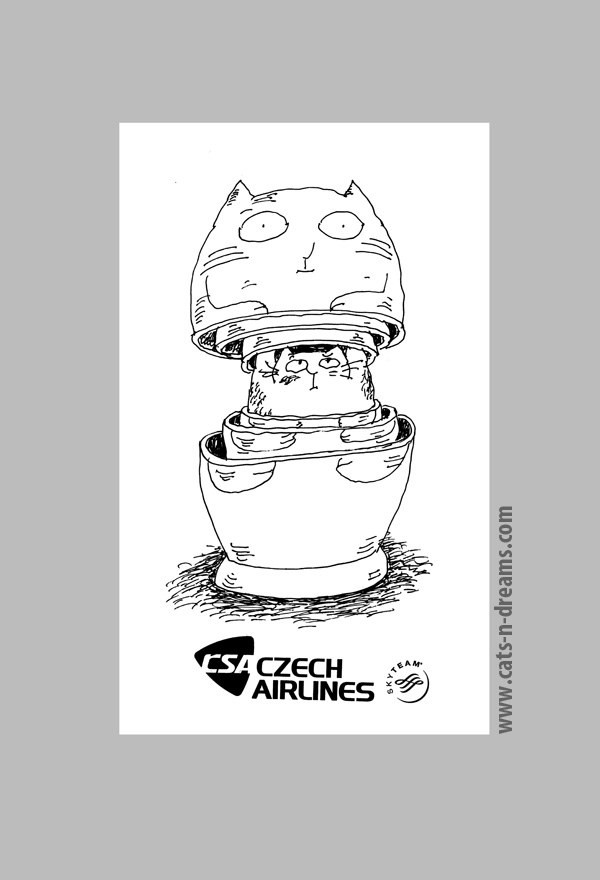 Self-analysis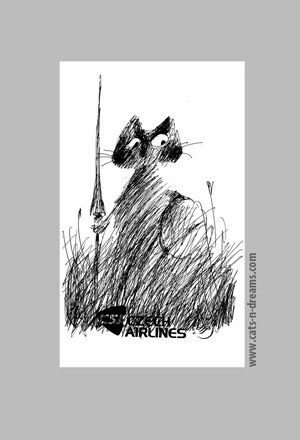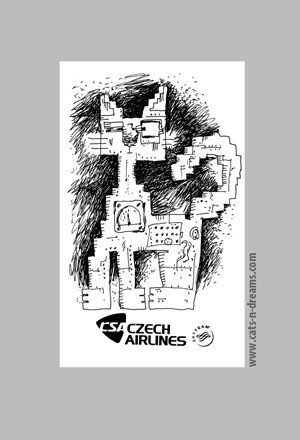 In search of the mill wings ........................................Your Electric Grace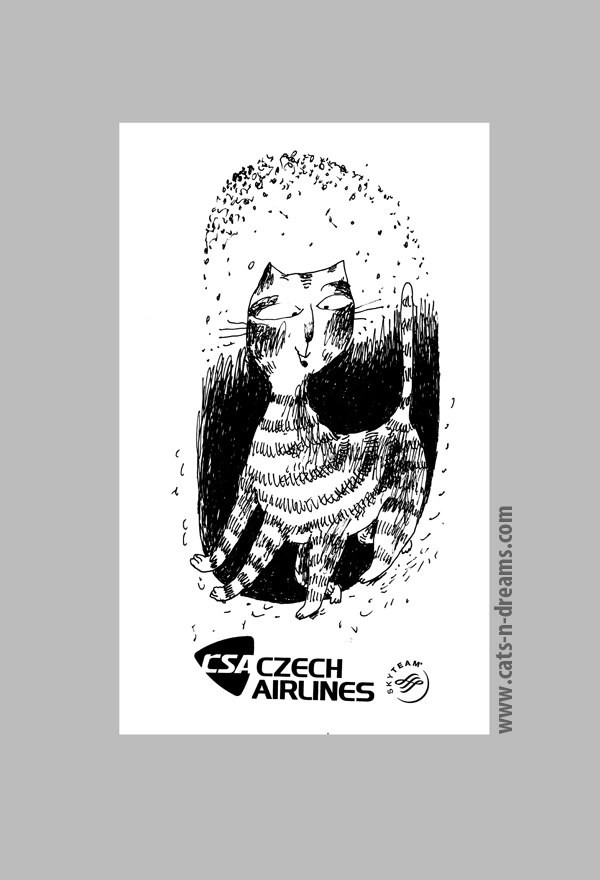 Rotating Earth from the inside
- The end of the exhibition "March Cats - 2013" under the name "Over-the-Cloud Atlas", featuring drawings by the artist Sergey Stelmashonok made on board the Czech Airlines planes -