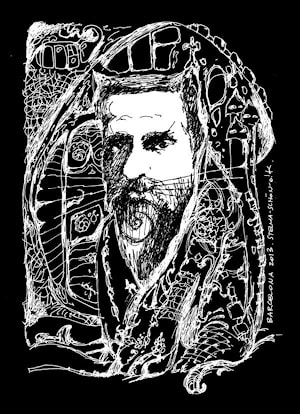 The great Catalan architect Antoni Gaudí appeared to be a cat! The evidence for that is clear: all of his creations are very similar to cat houses: smooth lines and lots of secluded places, where one can easily hide.
Look at Casa Milà, Casa Batlló - everything is just this way! When cats see small copies of Sagrada Familia towers they just can't but sharpen their claws on them - there's no stopping for them!
Catoni (this is the real name of Gaudi) loved to play with colourful pieces of mosaic and plashes of sunlight, that was also reflected in his works.
The great maestro paid so much attention to attics! They were always spacious, they had excellent ventilation and attracted with their subdued natural light. Probably, this is where main events happened - far away from the hustle and bustle of the streets, that was the place where any cat could feel at home, look at tiny people rushing somewhere down in the streets (resembling mice).
Even the roofs by Gaudi look like colourful fish scales - the view that pleases cats a lot. And the tops of specially designed pipes were created in such a way that cats could warm up there.
Gaudi as a true cat was free of domestic affections: he was in the middle of creative process all the time and walked on his own. Finally it led the great maestro to his finale - alas - typical for cats: he was run down by the slow urban transport.